2014 Faculty of Arts Alumni Award winners
Lifetime Achievement Award
Mr Alex Miller (BA 1965)
The 2014 Lifetime Achievement Award went to Mr Alex Miller for his outstanding contribution to the field of Australian literature. Mr Miller's impressive body of work has received global recognition, which is reflected by his many awards and prizes. Mr Miller is a two-time recipient of The Miles Franklin Award for his works The Ancestor Game (1993) and Journey to the Stone Country (2003). His other accolades include the New South Wales Premier's Literary Award, the Christina Stead Prize for Fiction (2001; 2011); the Commonwealth Writer's Prize (1993), the Age Book of the Year Award (2007), the Melbourne Prize for Literature (2012), and the Victorian Premier's Award for Literature (2014).
Contribution to the Faculty and University Award
Professor Peter McPhee AM (BA(Hons) 1969, MA 1973, PhD 1977, LLD 2009)
Professor Peter McPhee was awarded the 2014 Contribution to the Faculty and University Award. His contribution to the Faculty and University has been outstanding in both scope and influence across many years, with positions of academic leadership including Deputy Dean of the School of Graduate Studies, Head of the Department of History, President of the University's Academic Board, Deputy Vice-Chancellor (Academic) and the University's first Provost. Widely acknowledged as an outstanding teacher, Professor McPhee's involvement in the planning and introduction of the University's 'Melbourne Model' leaves a significant legacy at the University. In 2012 Professor McPhee was awarded a Member of the Order of Australia (AM) for his service to tertiary education administration, to the discipline of history as an academic and author, and to professional associations.
Leadership Award
Dr Helen Szoke (PGDipPPM 1992, PhD 2004)
Dr Helen Szoke was the recipient of the 2014 Leadership Award. Dr Szoke received the Leadership Award for her commendable leadership and outstanding contribution to the fields of race discrimination, equal opportunity, human rights and global poverty. She is recognised for her contributions to community development, organizational development and regulation in the education, health and NGO sectors. Most notably, Dr Szoke is commended for her leadership in the expansion of the Victorian Equal Opportunity and Human Rights Commission's functions under the Charter of Human Rights Act, and the modernisation of the Equal Opportunity Act in Victoria. She is currently the Chief Executive of Oxfam Austalia, Co-Chair of 'Play by the Rules' (a collaboration to prevent discrimination, harassment and child safety issues in sport), a Board Member of Multicultural Arts Victoria, and a member of the Advisory Committee for the Centre for International Mental Health, School of Population Health University of Melbourne.
Rising Star Award for Young Alumni
Ms Jenny Taing (BA 2006, LLB(Hons) 2006)
Awarded for her outstanding contribution and leadership to the community in a wide variety of fields, in particular multiculturalism, journalism and public health initiatives, Ms Jenny Taing received the 2014 Rising Star Award for Young Alumni. Alongside her work as a lawyer for the Australian Securities and Investments Commission, Ms Taing has served as a member of the board of the Royal Victorian Eye and Ear Hospital, as a Commissioner of the Victorian Multicultural Commission, on the advisory board for the University of Melbourne's Centre for Advancing Journalism and was also named among INTHEBLACK Magazine's 40 Young Business Leaders for 2013.
Rising Star Award for Young Alumni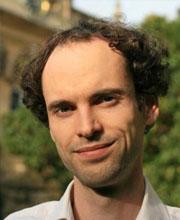 Dr Toby Ord (BA/BSc(Hons) 2002 UMelb, BPhil 2005, DPhil 2009 Oxford)
The Rising Star Award for Young Alumni recognising outstanding leadership and impact as a global citizen was also presented to Dr Toby Ord. Dr Ord has achieved global recognition for his academic and humanitarian achievements in the fields of Ethics, Global Poverty and Philanthropy. In 2009, Dr Ord launched Giving What We Can, an international society whose members pledge to donate at least 10% of their income to anti-poverty charities. Through his work with Giving What We Can, Dr Ord has helped raise more than a quarter of a billion dollars. He has multiple academic publications, has been featured in the media over 100 times, and actively disseminates information and evidence from his area of expertise to bodies such as the World Health Organisation and the World Bank.