Melbourne Masterclasses: Shakespeare - written for the stage, not the page

April-May 2016. The Faculty of Arts is proud to present a masterclass series exploring four of Shakespeare's greatest plays.
The Faculty of Arts is proud to present a masterclass series exploring four of Shakespeare's greatest plays.
Written for the Stage, Not the Page
Sundays 2-4pm, April-May 2016
April 2016 marks the 400th anniversary of William Shakespeare's death and to celebrate his literary achievements and influence in world culture, the Faculty of Arts is proud to present a masterclass series exploring four of Shakespeare's greatest plays spanning the quintessential Shakespearean genres of tragedy, comedy, historical and romance. We will consider Shakespeare's unique contribution to the respective genre, background on his use of sources, key themes and interpretations of the plays with the inclusion of selected performances and adaptations.
Curated by Dr David McInnis, the Gerry Higgins Lecturer in Shakespeare Studies, at The University of Melbourne, the program also includes presentations and performances by leading experts, light refreshments, and an opportunity for interactive and lively discussion.
Sunday 17 April
COMEDY: Merry Wives of Windsor
Presented by Dr Rob Conkie with performances by Falstaff (Tom Considine) and his wives (Helen Hopkins and Carole Patullo).
Sunday 24 April
TRAGEDY: Romeo & Juliet
Presented by James Evans with performance by Bell Shakespeare
Sunday 1 May
HISTORY: Henry IV
Presented by Dr David McInnis with performance by Melbourne University Shakespeare Company.
Sunday 8 May
ROMANCE: The Tempest
Presented by Dr David McInnis, accompanied by a musician from the Faculty of Victorian College of the Arts and Melbourne Conservatorium of Music.
Series pass
$290 (including GST) non-alumni /
$260 (including GST), alumni, students and staff
More information
Download the Melbourne Masterclasses: Shakespeare flyer (2.3Mb pdf)
Visit the Shakepseare 400 Melbourne website
Inquiries
Caterina Sciacca, Community Education Manager, Faculty of Arts
Email: caterina.sciacca@unimelb.edu.au
Phone: +61 3 8344 3996
Host and speaker
Dr David McInnis
Dr David McInnis is a Gerry Higgins Lecturer in Shakespeare Studies in the English and Theatre Studies program in the School of Culture and Communication at the Faculty of Arts. He is Vice President and bulletin editor for the Australian and New Zealand Shakespeare Association (ANZSA), and an executive committee member, book review editor, and current Roma Gill Award Committee member for the Marlowe Society of America (MSA). He is founder and co-editor of the Lost Plays Database.
Speakers
Dr Rob Conkie
Dr Rob Conkie is Senior Lecturer of Theatre and Drama at La Trobe University. His research integrates practical and theoretical approaches to Shakespeare in performance. He is the author of Writing Performative Shakespeares: New Forms for Performance Criticism (Cambridge University Press, 2016) and The Globe Theatre Project: Shakespeare and Authenticity (Edwin Mellen Press, 2006) and has published articles in journals including Shakespeare, Shakespeare Bulletin and Shakespeare Survey. He has directed about a third of the Shakespeare canon, most latterly The Merry Wives of Windsor at the New Fortune Theatre in Perth, WA and, to commemorate the 400th anniversary of Shakespeare's death, at fortyfivedownstairs, April 19 - May 1, 2016.
Tom Considine
Tom Considine graduated from Flinders University Drama Centre in 1975. Since then he has appeared with many companies including The Melbourne Theatre Company, Playbox, The Sydney Theatre Company, The State Theatre of S.A., Anthill, The Mill Theatre, Eureka!, La Mama, The Eleventh Hour and Not Yet Its Difficult. He was a founding member of The Mill Theatre Company and The Five Dollar Theatre Company and has also performed with The Astra Choir and The Early Music Festival. His film and television credits include: Deeper than Blue, Blue Heelers, Stingers, Corelli, Man from Snowy River, and The Heroes. In 2003 he received a Green Room award for his performance in Stephen Sewell's Myth, Propaganda and Disaster in Nazi Germany and Contemporary America. He was nominated for a Green Room award for his performance of Falstaff in 2012.
Carole Patullo
Carole Patullo has been an actor, teacher, improviser, and writer, for 33 years. She has appeared with many independent and mainstream theatre companies and has been nominated for four Green Room Awards. Performance highlights include: After Dinner (MTC), Storming St Kilda by Tram (Theatreworks), In Cahoots (Arena), The Lost Story of The Magdalene Asylum (Peepshow inc), Charitable Intent and Shedding (La Mama), A Man For All Seasons (Complete Works), A Black Joy and Topsy (fortyfivedownstairs). Most recently she performed (and co-wrote) Button, which was included on the 2013 VCE Drama list and toured in 2014-15. Feature film and television appearances include: Lake Mungo, My Year without Sex, City Homicide, Winners and Losers, and Miss Fisher's Murder Mysteries.
Helen Hopkins
Helen Hopkins co-founded The Shift Theatre with Carolyn Bock, and has appeared in their productions of Two Sisters and a Piano and Fred (Dog Theatre, Footscray). Together they have written, produced and performed in The Girls in Grey, about Australian army nurses during World War I (Theatre Works and national tour). The Girls in Grey was on the VCE curriculum for Drama in 2012 and is published by Currency Press. Helen has over forty theatre credits with companies and theatres such as The Australian Shakespeare Company, Performing Arts Projects, La Mama, Essential Theatre, Soul Theatre and Hoy Polloy. Other theatre credits include Away (MTC), The Women's Jail Project (Dublin Fringe Festival), and It's My Party (and I'll die if I want to) (Hole in the Wall). Helen has featured in lead roles in the films The Marey Project, Hamlet X, Ghost Paintings 1-4 and Sensitive New Age Killer (SNAK).
Bell Shakespeare
Bell Shakespeare is Australia's national theatre company specialising in Shakespeare and the classics. The company was founded by John Bell AO in 1990 with the aim of making Shakespeare and live performance accessible to all Australians, regardless of geographic location or socio-economic disadvantage. Romeo And Juliet will play at Arts Centre Melbourne, 14 April - 1 May 2016.
James Evans
James Evans is Associate Director of Bell Shakespeare. He is a graduate of the National Institute of Dramatic Art (Acting) and has an MA with Merit in English from the University of Sydney. James has worked extensively as an actor, director, lecturer and workshop facilitator. As a facilitator, James has written, developed and run leadership and communication workshops for organisations such as Deutsche Bank, Telstra, Australian Unity, PwC and the Melbourne Business School. James has also conducted hundreds of Student Masterclasses and Teacher Professional Learning sessions in schools, universities, theatres and juvenile detention centres across Australia. He recently spoke at the Royal Shakespeare Company's international conference in London, and last year ran a series of intensive Shakespeare workshops in Beijing. In 2016, James will be a visiting artist at the University of San Diego.
Melbourne University Shakespeare Company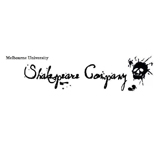 Melbourne University Shakespeare Company (MUSC) has been an active part of The University of Melbourne's theatre community for nearly a decade. It was founded to provide students with a platform to experience and explore both the process of mounting a theatre production and the specific challenges and joys presented by the Shakespearean canon. In all their productions MUSC seeks to provide its participants with valuable experiences and its audience with quality productions of Shakespeare's plays.