Disclosure – Graduate Dance Season
Performance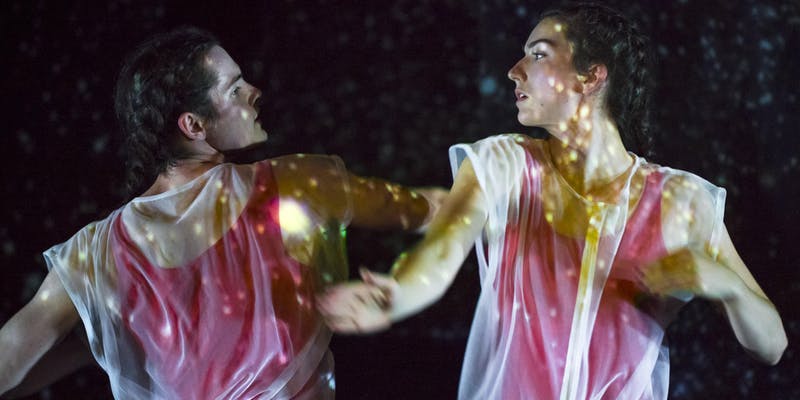 Space 28
Performing Arts Building
Dodds Street
Map
Presented by: Dance and Production
An evening of contemporary dance showcasing graduating students from the Bachelor of Fine Arts (Dance) in new works by Alisdair Macindoe, Larissa McGowan and James O'Hara.
Generating the possible in the spaces of the unknown, the continuing and the felt, these graduating dance students dance their stories, their body memories and their hopes for the future in this evening of exceptional dance and choreographic thinking.
New Work
Choreographed by James O'Hara & dancers
Nothing will ever be like now.
As ignorance and devotion blur we arrive here, finally becoming what we are doing. 24,790 hours endured and enjoyed, together, and (at last) parting in one last dance. A pressure built to burst, and future 'nows' as yet unknown set in motion.
Gravitate
Choreographed by Larissa McGowan & dancers
There are energies we gravitate towards and those that cause friction.
It is a constant journey to see how we fit in and the connections that challenge us.
We collectively spark off each other, redefining how we interact with others and how we project ourselves.
Generation Generation
Coding, Direction, Concept, Sound, Choreography Alisdair Macindoe
Generation Generation experiments with giving agency to a computer in a performance scenario to reflect on the politics of technology and the power dynamics of human-computer relations. We developed a choreographic meta system, designing and then delegating a computer program to create 20-minute performances. The resulting event places a computer in the role of director, speaking directions and instructions that guide the dancers through an improvised performance. This social microcosm comments on how technology and ideals of efficiency affect the way we relate to each other, and how information is generated, disseminated, analysed and interpreted.
Banner image: Body, 2019. Image by Gregory Lorenzutti.
We strongly encourage booking in advance for all of our events. This guarantees your seat, and allows us to communicate any unforeseen event scheduling changes with you. Please note, tickets are required for entry to paid events.