32nd Australasian Wildlife Management Society (AWMS) - Wildlife Management in Remote Landscapes
Conference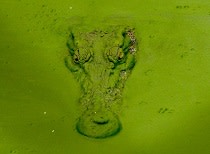 Mindil Beach Casino Resort
Darwin NT

Map
The conference will feature symposia on the following topics:
• Indigenous management of wildlife • Using fire to manage wildlife • The Land manager/Practitioner symposium • Open Symposium on Wildlife Management
Other symposia will be organised to fit the topics of the abstracts received.
There are many ways to participate at the AWMS2018 conference: a) Register as delegate to learn about projects and research, and network with other professionals in the wildlife management field, b) Present your project with a talk or poster; c) Promote your company or organisation with one of our sponsorship packages or take part in the trade exhibition.
An AWMS conference typically attracts 200 delegates from the Australasian region, with members from Australia, New Zealand, and around the world, all of whom have an interest in the wildlife management field. AWMS promotes the use of science to identify appropriate wildlife management principles and practices, develop plans of management, and to implement and review these plans within a social, environmental, economic and political context. AWMS members include research scientists, educators, wildlife managers, and extension, interpretation and policy professionals.
For more information on the conference, how to participate, student prizes and subsidies, how to register and submit abstracts (deadline 31. August 2019)
We sincerely hope that you will consider coming to this year's AWMS conference and look forward to seeing you there!