Economic Policy in a Time of Reactionary Populism: Consequences for Work and Inequality
Free Public Lecture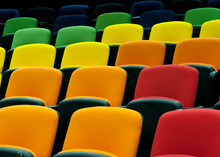 Public Lecture Theatre
Old Arts

Map
More information
T: 0430080369
2019 Foenander Public Lecture
Donald Trump's electoral victory in the United States and Brexit in Britain are symptomatic of the disarray of labour politics, and the failures of traditional parties to address the economic social concerns of their working-class constituencies for over 30 years. Initially that failure reflected the dominance of neo-liberal thinking and the so-called 'Washington census', but increasingly in recent years the policy debate has shifted dramatically. It is now dominated by what might be called the 'Silicon Valley consensus', and its mantra of 'innovation and entrepreneurship in the Knowledge Economy'. This, combined with the push towards globalisation, explains and justifies the increasing inequality of income and employment opportunity, as highly educated workers are rewarded by advanced technologies and the less skilled and less educated are forced to compete with the low wage labour of the developing world. But each of the elements of the Silicon Valley mantra are problematic and open to question. We will explore the nature of those problems and their implications for public policy and scholarly research.​
Refreshments will be served following to the lecture from 7:15pm.
Presenter
Professor Michael Piore

David W. Skinner Professor of Political Economy, Emeritus
Massachusetts Institute of Technology

Professor Michael Piore is the David W. Skinner Professor of Political Economy, Emeritus, at MIT, where he continues to teach parttime. His current research is centered on work regulation, which is reflected in his recent book on RootCause Regulation: Protecting Work and Workers in the TwentyFirst Century (with Andrew Schrank). Professor Piore is a labour economist who has worked on a wide variety of labor problems including international migration, the impact of technological change, trade union organisation and collective bargaining. The hallmark of his work is a concern with the way in which the economy is embedded in society and how its evolution is molded and directed by social processes. He has worked in the course of his career with a variety of different government agencies, international organisations, and NGO's including the U.S. Department of Labor, the International Labour Organisation, the state of Massachusetts, the government of Puerto Rico, and the NAACP Legal Defense and Education Fund.