It's Time
Performance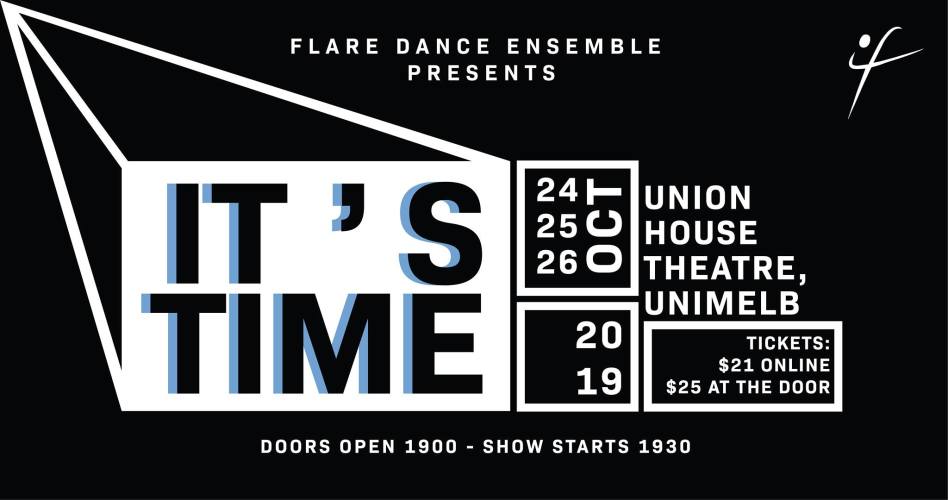 Union Theatre, ground level
Union House

Map
More information
T: 0383446975
There are many moments in our lives, big or small, that are memorable, meaningful or impactful in one way or another. It's Time shines a spotlight on these moments and bring them to life onstage through 12 different dance items across various genres such as ballet, contemporary, commercial, jazz, latin and urban!
Tickets: $21 online + booking fee. $25 at the door.
Presented by Flare Dance Ensemble.