Future Focussed Food
Free Public Lecture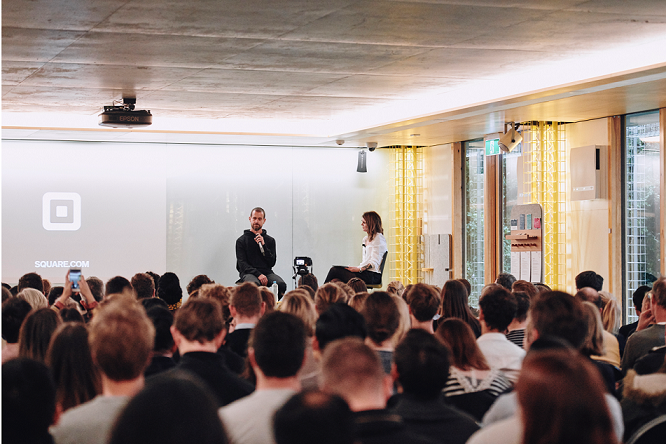 333 Exhibition Street event space
10 La Trobe Street

Map
More information
T: 90353846
Melbourne Connect Monthly Breakfast Series
How we consume food is changing quickly – but how quickly? Are we prepared for the impact this will have, and the rising pressure to design our future food sources?
You're invited to join a free panel discussion that delves into an emphasis on the future of food, shedding light on important questions in this space. Where are we heading from a resources, sustainability and waste perspective? Will our palettes shift and change to accommodate new food sources? And what role will our scientists and engineers play in setting us up for a promising future?
About the Melbourne Connect Monthly Breakfast Series
These events are designed to delve into a range of topics on innovation, and connect a diverse mix of thought leaders in leading industry, government, university, and the innovation community to encourage collaboration.
Melbourne Connect is creating a connected innovation ecosystem by co-locating industry, research, talent and entrepreneurs, establishing Melbourne as a global innovation destination. The Melbourne School of Engineering will be located at Melbourne Connect, contributing to the precinct's immersive culture of entrepreneurship.
Melbourne Connect opens late 2020. Find out more: download the Melbourne Connect brochure or visit melbconnect.com.au
Presentation commences 8.20am, networking to follow from 9.15am.
Breakfast provided.
Presenters
Professor Robyn Warner

Professor (Meat Science)
University of Melbourne

Prof. Robyn Warner is the Domain leader for Food and Nutritional science in the School of Agriculture and Food at The University of Melbourne. She is Australia's contact person for the Annual International Congress of Meat Science and Technology, the editorinchief for the Meat Science section of the online journal Food, and the Chair of the Melbourne University sponsored Hallmark Research Project Initiative Future Food. Prof. Warner has a PhD. in Food and Meat science from the USA. She has previously worked as a senior principal research scientist and team leader for CSIRO Animal, Food and Health Sciences, where she applied her meat science and food biochemistry training to problems confronting the food industry. Prof. Warner has many publications, including over 100 papers in refereed journals. She has received international and national awards for her role on the Meat Standards Australia food grading scheme. The latest award was the 2010 Eureka Prize as part of a team for Meat Standards Australia research and the previous award was the International Meat Secretariat Millenium Prize for Meat Science and Technology in 2000. Robyn Warner is Australia's contact person for the Annual International Congress of Meat Science and Technology and received the American Meat Science Associations International Lectureship Award in 2014. Areas of interest and expertise include generally, developing a through chain approach to ensuring a sustainable future food industry and specifically, packaging interventions and smart packaging, consumer sensory perceptions as well as fundamental investigations of the biology biochemistry and biophysics of muscle and food in determining tenderness, colour, flavour and shelflife.

Ms Phoebe Gardner

CEO & Co-Founder
Beyond Ag

Phoebe Gardner is CEO & Cofounder of Beyond Ag, a startup using insects to transform food waste into highprotein food and rich organic fertiliser. Following a highly competitive application process, Beyond Ag was accepted into the 2019 cohort of the Melbourne Accelerator Program (MAP). Phoebe pitched to over 500 people at the MAP launch, as part of Melbourne Knowledge Week. Alongside CTO & Founder, Alex Arnold, Phoebe established Beyond Ag's first facility, with capacity to offset 15,000kg of CO2 per week. For her work in Beyond Ag, Phoebe was recently awarded the 2019 Emerging Leader in Victorian Agriculture award at the official opening of the Royal Melbourne Show by the Royal Agriculture Society of Victoria.