What is Irish-Australian Literature?
Symposium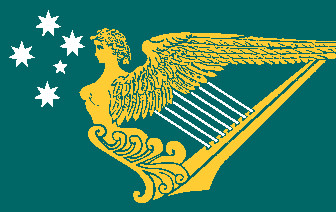 Celtic at Metropolitan
36-42 Courtney St
North Melbourne VIC 3051
Map
More information
T: 03 9035 5280
This symposium brings academic experts in Australian literature to present papers and join in discussion on the idea of Irish-Australian literature and to interrogate the category with appropriate theoretical tools. This is a relatively unexplored academic area – while there has been much research done on the social and political history of Irish-Australia, the cultural and literary history lags behind.
Yet there is a clear seam in Australian literature, from Frank the Poet, via Joseph Furphy to Tom Kenneally, Thea Astley and Gerard Windsor, which would (in some cases) arguably seem to merit the designation. Moreover, a strong element in the history of the University of Melbourne is also entwined with an Irish influence, overtly and otherwise, including such figures as the strongly Irish identifying poet Vincent Buckley (1925-88), an active nationalist and a poet who sought to directly intervene in Irish letters.
This symposium aims to bring academic inquiry to an interested wider public in an immediate way and will, we intend, allow for two-way exchanges between academic researcher and members of a community body with a cultural mission.
Presented by the Australian Centre, the Gerry Higgins Chair of Irish Studies, the Celtic Club Melbourne, and the School of Culture and Communication, University of Melbourne.
Presenters
Jimmy Yan

University of Melbourne

Jimmy Yan is a finalyear PhD student in History at the University of Melbourne. His research examines connections between the Irish revolutionary period, transnational social movements and settlercolonialism in Australia between 1912 and 1923. He received the 2017 Irish Studies Association of Australia and New Zealand Postgraduate Essay Prize and earlier this year, was the 2019 Seymour Summer Scholar at the National Library of Australia. His work has appeared in *Labour History*, the *Australasian Journal of Irish Studies* and on RTE's Century Ireland website.

Dr Rachael Weaver

ARC Senior Research Fellow
The University of Melbourne

Rachael Weaver is an ARC Senior Research Fellow in English and Theatre Studies at the University of Melbourne. She is the author of *Criminal of the Century* (2006) and, with Ken Gelder, *The Colonial Journals, and the emergence of Australian literary culture* (2014) and *Colonial Australian Fiction: Character Types, Social Formations and the Colonial Economy* (2017). Her forthcoming book, with Ken Gelder, is *The Colonial Kangaroo Hunt* (March 2020). In 2016 Rachael was awarded a Hugh Williamson Foundation Fellowship through the University of Melbourne Archives to examine the papers of William Gosse Hay.

Dr Val Noone

Fellow
The University of Melbourne

Val Noone is the author of *Hidden Ireland in Victoria*, and was formerly editor of *Táin* magazine. He is a fellow of the School of Historical and Philosophical Studies at the University of Melbourne and in 2013 was awarded Doctor of Literature, *honoris causa*, by the National University of Ireland for his contribution to Irish studies in Australia.

Dr Maggie Nolan

Australian Catholic University

Maggie Nolan is a senior lecturer in the Humanities and Deputy Head of the School of Arts on the Brisbane campus of Australian Catholic University. Her current research focuses on reading and reception, particularly the dynamics of literary sociality. She also has a longstanding research interest in the questions of identity, race and culture, especially as they relate to literary imposture. She is currently a coeditor of the *Journal of Australian Studies.*

Dr Kevin Molloy

Manager of the Manuscripts Collection
State Library of Victoria

Kevin Molloy is Manager of the Manuscripts Collection at State Library Victoria. He completed his Ph.D. at Trinity College Dublin on AngloIrish literature and currently researches and writes on international Irish print networks, book history, and the nineteenth century IrishAmerican novel.

Professor Philip Mead

Chair of Australian Literature
University of Western Australia

Philip Mead is a graduate of ANU (BA Hons), of La Trobe University (MA) and of The University of Melbourne (Ph.D, Dip.Ed.). From 1987 to 1994 he was Lockie Fellow and Senior Lecturer in Creative Writing and Australian Literature in the English Department, University of Melbourne, and from 1995 to 2009, Senior Lecturer and Associate Professor in English at the University of Tasmania. Since 2009 Philip has been the inaugural, federally endowed Chair of Australian Literature at the University of Western Australia, and Director of the Westerly Centre. In 20092010 Philip was also Ludwig HirschfeldMack Visiting Chair of Interdisciplinary Australian Studies, at the Free University, Berlin and in 20152016 was Gough Whitlam and Malcolm Fraser Visiting Professor of Australian Studies at Harvard University. In 2009 his book *Networked Language: History & Culture in Australian Poetry* (Australian Scholarly Publishing, 2009) was shortlisted for the Association for Australian Literature's Walter McRae Russell Award, and in 2010 it won the New South Wales Premier's Prize for Literary Scholarship. In 2011 he coedited, with Brenton Doecke and Larissa McLean Davies, *Teaching Australian Literature: from classroom conversations to national imaginings* (AATE/Wakefield). During his time at Harvard, Philip completed three book projects which are currently in press: *Antipodal Shakespeare: Remembering and Forgetting in Britain, Australia and New Zealand, 19162016* (with Gordon McMullan; Arden Bloombury); *The Social Work of Narrative: human rights and the cultural imaginary* (ed. with Gareth Griffiths; Ibidem/Columbia University Press); and *The Literature of Tasmania: a brief introduction* (Fullers Publishing). Philip's research is at the intersections of national and transnational literary studies, cultural history and theory, poetics, literary education, and digital humanities. He has received and led numerous nationally competitive research grants including the ALTC funded project, 'Australian Literature Teaching Survey' (2009) and the ARC Discovery Project grant for 20102012, 'Monumental Shakespeares: an investigation of transcultural commemoration in 20thcentury Australia and England.' Philip is also a CI on the ARC Discovery Project grant for 201619, 'Investigating literary knowledge in the education of English teachers' (with Larissa McLean Davies and Lyn Yates, University of Melbourne, Brenton Doecke, Deakin University, and Wayne Sawyer, Western Sydney University). He is on the board of management of the ARC LIEF funded AustLIt consortium and is also currently an Australasian team leader for the German BMBF (German Federal Ministry of Education and Research)/DAAD (German Academic Exchange Service)funded, and University of Tübingenled, International Thematic Network 'Literary Cultures of the Global South' (201518) which includes participants and partners in Germany, Africa, Latin America, India and Australasia. Philip is a member of the Australian Research Council's College of Experts, and a Fellow of the Australian Academy of Humanities.

Dr Anne Jamison

University of Western Sydney

Anne Jamison is a feminist literary critic with a research focus on nineteenthcentury Irish and Australian women's writing. She has published broadly on Irish writing, including research on Kate O'Brien, James Clarence Mangan, and Alicia Le Fanu; her monograph on Edith Somerville and Martin Ross was published in 2016 by Cork University Press. In 2016/17, she was Nancy Keesing Fellow at the State Library of NSW. During this time, she published research on Australian colonial writer, Catherine Helen Spence, as well as curated an online exhibition with the SLNSW, Queen's University Belfast and National Museums Northern Ireland on the intersections between nineteenthcentury Irish and Australian children's fiction and school periodicals.

Professor Paul Giles

Challis Professor of English
University of Sydney

Paul Giles is Challis Professor of English at the University of Sydney. Among his works in this area are *American Catholic Arts and Fictions: Culture, Ideology, Aesthetics* (CUP, 1992) and *Transnationalism in Practice: Essays on American Studies, Literature and Religion* (Edinburgh UP, 2010). His other books include *Hart Crane* (1986), *Transatlantic Insurrections* (2001), *Atlantic Republic* (2006), *The Global Remapping of American Literature* (2011), *Antipodean America* (2013), *American World Literature* (2019) and *Backgazing: Reverse Time in Modernist Culture* (2019). The Planetary Clock: Antipodean Time and Spherical Postmodern Fictions will be published by OUP next year.

Professor Ken Gelder

Professor of English and Theatre Studies
Australian Centre

Ken Gelder is Professor of English and codirector of the Australian Centre at the University of Melbourne. His books include *Popular Fiction: The Logics and Practices of a Literary Field* (Routledge, 2004), *Subcultures: Cultural Histories and Social Practice* (Routledge, 2007), *New Vampire Cinema* (British Film Institute, 2012), and with Rachael Weaver, *The Colonial Journals, and the Emergence of Australian Literary Culture* (UWA Press, 2014), His most recent book with Rachael Weaver is *Colonial Australian Fiction: Character Types, Social Formations and the Colonial Economy* (Sydney University Press, 2017). Their coauthored book *The Colonial Kangaroo Hunt* will be published by Melbourne University Publishing in early 2020.

Associate Professor Frances Devlin-Glass

Deakin University

Frances DevlinGlass is Honorary Associate Professor at Deakin University. She is on the editorial board of the *Australasian Journal of Irish Studies* and was for some years an editor of the *Journal of the Association for the Study of Australian Literature.* Her research interests have often focussed on Irish Australian writers, and she was part of the team that produced the *Annotated Such is Life*; she completed *The Annotated Bulnbuln and the Brolga*, also by Joseph Furphy, as a lone practitioner. With Bill Ashcroft and Lyn McCredden, she coauthored *Intimate Horizons: The PostColonial Sacred in Australian Literature*. She has for 27 years led the team that annually produces the Bloomsday in Melbourne festival which annually generates new theatrical works inspired by James Joyce and his writings (www.bloomsdayinmelbourne.org.au).

Professor Emeritus Julian Croft

University of New England

Julian Croft Emeritus Professor of English, the University of New England, has worked in Universities in Africa, Australia, and Europe and has a long specialisation in Australian Literature, although he has also published in the fields of AngloWelsh and African Literatures. He is also a poet and novelist, and once trained in documentary film.

Associate Professor Mark Byron

ARC Future Fellow
University of Sydney

Mark Byron is Associate Professor in the Department of English at the University of Sydney and an Australian Research Council Future Fellow. His current project, Modernism and the Early Middle Ages, has produced the monograph *Ezra Pound's Eriugena* (London: Bloomsbury, 2014) and a dossier coedited with Stefano Rosignoli on Samuel Beckett and the Middle Ages in the *Journal of Beckett Studies* 25.1 (2016). Mark has edited *Ezra Pound's and Olga Rudge's The Blue Spill* with Sophia Barnes (London: Bloomsbury, 2019), and the forthcoming essay collection *The New Ezra Pound* (Cambridge UP, 2019).

Professor Pat Buckridge

Pat Buckridge retired as Professor of Literary Studies at Griffith University six years ago. His original areas of specialisation were medieval and Renaissance English literature, but most of his published research has been in the fields of Australian literature, biography and the history of reading. He has published a handful of articles and chapters over the years on IrishAustralian writing; as director of the Queensland Studies Centre he coconvened a conference on the Irish in Queensland in the 1990s; and at about the same time designed a unit on Irish literature for Open Universities Australia, which is still being offered.