Encountering the Unknown: A VR Experience
Other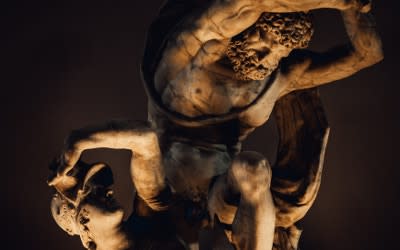 Student Study Area
Ground Floor, Arts West

Map
Encountering the Unknown is a Virtual Reality experience that tells the story of Alexander the Great's personal voyage in his campaign against the Persian Empire.
Alexander communed with gods and heroes all along the way, in a fantasy-entwined journey towards Asia. His venture can be understood as one man's quest to follow in the footsteps of the mythical past, into the Unknown.
A perfect experience for those interested in history as well as the emerging worlds of Virtual Reality.
This is a drop-in session; no bookings required.
Being Human Festival 2019
This event is being held as part of the 2019 Being Human Festival. Founded in the UK as the only national festival of the humanities, Being Human is now a global celebration dedicated to demonstrating the breadth, diversity and vitality of the humanities.
Presenter
Athanasios Matanis,

MA Research Student, School of Historical and Philosophical Studies