MAP Demo Day 2019
Exhibition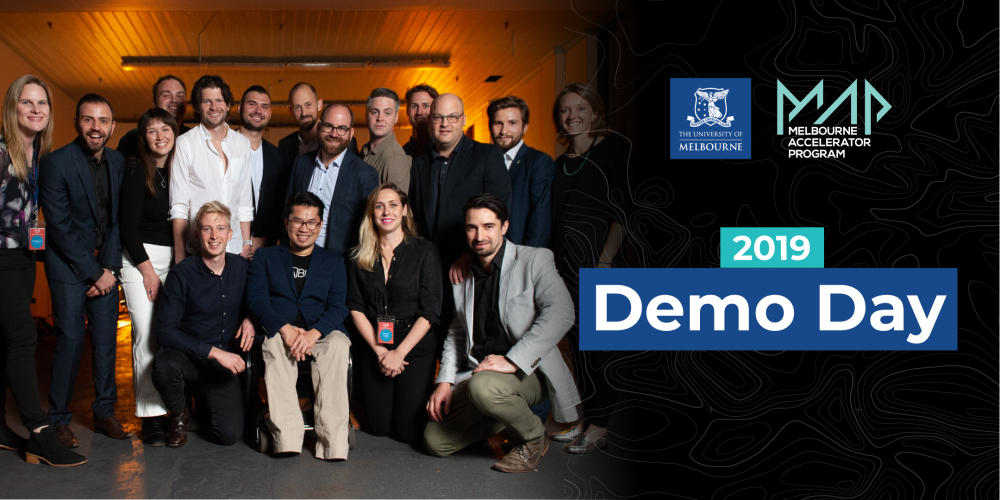 Meat Market Theatre
Meat Market
3 Blackwood St North Melbourne VIC 3051
Map
More information
T: 0431193877
The Melbourne Accelerator Program (MAP) invites you to join us in celebrating the achievements of this year's cohort at the 2019 MAP Demo Day.
From an agricultural scientist turning flies into food, to a microelectronics engineer creating AI-powered robots for farmers, these 10 startups have been working tirelessly over the past 5 months to bring their visions to life and will take the stage to share their stories of success.
As well as hearing from some of the most promising startups in the country, you'll also have the chance to connect with our network of investors, mentors, founders, and corporate partners over cocktails and canapés, as well as explore our interactive Expo space filled with many alumni startups that have graduated from MAP programs in years past.
Tickets will sell fast so register now.
Schedule
4.30pm – Startup Expo opens
5.40pm – Demo Day registration
6pm – Demo Day begins
7pm – Reception, Expo continues and Networking
About the expo
For the first time we've introduced a new interactive expo featuring the latest products from some of Australia's most sought after startups.
Ride the new Raine, test the new Nuraphones, try the new Scratch recipe (that's one for the pooches), or just take the opportunity to chat to the founders and find out what makes them tick.
We will have over 15 startups on showcase, including BindiMaps, Brunswick Aces, Thingc Robotics, Navi Technologies, Luna Baby, Gecko Traxx, Enabler, Xero Impact, Auto Enhance, Jabri, Clean Travel, STEMSparkX and more.
Please Note
An audiovisual recording of this event may be produced by the University of Melbourne and uploaded to the MAP YouTube page. By registering for this event you consent to being photographed/filmed.