Statistics for Research Workers using R
Training/Workshop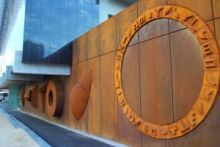 Wilson Computer Lab
Peter Hall
Monash Road
Map
Do you need to understand statistical ideas and methods to carry out your research?
Our practical and comprehensive 6 day course "Statistics for Research Workers using R" will provide you with the skills you need.
Topics include: estimation, hypothesis testing, sample size calculations, ANOVA, regression, inference based on the normal distribution, experimental design and analysis of proportions and more…
'This course will definitely benefit those who carry out research in all disciplines. As a person who has very little stats knowledge, I've found it extremely informative and fascinating. The course is discipline-friendly.'
Full cost: $1485(incl GST) UoM Student: $1100(incl GST)
Presenters
Professor Ian Gordon

Director
Statistical Consulting Centre

My main responsibility is as Director of the Statistical Consulting Centre. I have 30 years of experience in applied statistical work, and a particular interest in communicating statistical ideas effectively in all I do. I am particularly interested in problemsolving from a statistical perspective. The work which has interested me most has involved a puzzle in some way: why are the data like this? I am also very interested in the use of statistical methods to promote health and wellbeing in society, and to promote justice. So there has been an emphasis in my consulting on medical and epidemiological research, and, in my expert witness work, on cases where disadvantaged or vulnerable people were seeking justice. I have written over 200 consulting reports for projects of all sizes, and for clients from business, industry and government. I have acted as an expert witness in many court cases in a variety of jurisdictions. I have a Bachelor of Science (Honours), Master of Science, and a PhD, all in mathematical statistics. I am a member of the Statistical Society of Australia; I was the President of the Victorian Branch Council from 2009 to 2010, and VicePresident in 2008 and 2011. I am an Accredited Statistician (AStat) with the Statistical Society of Australia and a member of the Australasian Epidemiological Association.

Dr Sue Finch

Statistical Consultant
Statistical Consulting Centre

I have worked in the Statistical Consulting Centre for over ten years. In this time I have consulted on over 600 different projects, and provided over 200 reports to clients. My background is in psychology and statistics, and I bring to consulting over thirty years of experience in working in the Australian Bureau of Statistics, Victorian government agencies, and academic institutions. I enjoy the challenge and stimulation of working with clients from many different fields. Providing plain language explanations and applied interpretations of statistical analysis, often using high quality statistical graphics, is an important part of my consulting practice.