4 August
National Aboriginal & Torres Strait Islander Children's Day (NAICD)
Australia
NAICD is an opportunity for all Australians to learn about the crucial impact that community, culture and family play in the life of every Aboriginal and Torres Strait Islander child.

It was first observed by the Secretariat of National Aboriginal and Islander Child Care (SNAICC) in 1988. Each year SNAICC produces and sends out resources to help celebrations for NAICD. More information...

Photo: mingzhuxia/Flickr CC2.0
9 August
International Day of the World's Indigenous People
Australia / International
The United Nations' (UN) International Day of the World's Indigenous People is observed on 9 August each year to promote and protect the rights of the world's Indigenous population. This event also recognises the achievements and contributions that Indigenous people make to improve world issues such as environmental protection. More information...

Photo: HalanTul/Wikimedia Commons CC4.0
12 August
International Youth Day (IYD)
International
International Youth Day gives an opportunity to celebrate and mainstream young peoples' voices, actions and initiatives, as well as their meaningful, universal and equitable engagement. The commemoration will take the form of a podcast-style discussion that is hosted by youth for youth, together with independently organized commemorations around the world that recognize the importance of youth participation in political, economic and social life and processes. More information...

Photo: Michael Foley/Flickr CC2.0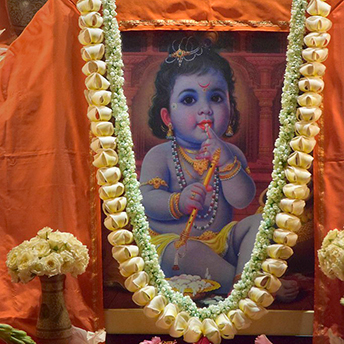 18-19 August
Krishna Janmashtami
Hinduism
This festival is one of the most important events in the Hindu calendar. It celebrates the birth of Lord Krishna, a Hindu deity, the eighth avatar of the God Vishnu. Worship of Krishna is characteristically expressed in dance and song.

Photo: Ramakrishna Math and Ramakrishna Mission Belur Math/Flickr CC2.0