Indonesian Social Movements and the Challenges of Promoting Inclusive Democracy
Seminar/Forum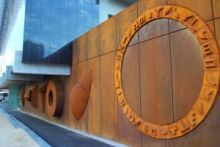 Room 321, Level 3
Sidney Myer Asia Centre

Map
In the last 20 years, Indonesia has experienced significant social, political and economic changes. On the one hand, political change in 1998 gave greater space and relative freedom for civil society organisations with diverse ideologies and missions to be formed and to do their work. On the other hand, the proliferation of civil society organisations and social movements does not necessarily correlate with progress in policies to address long-term problems of social injustice such as unequal access to and control over land for the rural poor and other related issues of human rights.
This talk discusses the major barriers to strong collective action to improve the living conditions of millions of rural poor in Indonesia as part of the work to promote an inclusive democracy.
This event will be the second talk by the Asia Institute Research Cluster on Asian Civil Society to launch its academic activity this year. The talk will be in the form of presentation followed by discussion, which aims to exchange research ideas among participants and to expand our understanding of Asia's Civil Society.
Presenter
Dr Suraya Affif

Suraya Afiff lectures in Anthropology at the Faculty of Social and Political Sciences, University of Indonesia, where she was Director of the Centre for Anthropological Studies. She received her PhD in Environmental Science, Policy, and Management from the University of California at Berkeley in 2004. She works closely with Indonesian NGOs and other civil society organisations. She is currently an Asia Scholar at the Faculty of Arts, University of Melbourne.