Mobilising Mainstream Islam in Indonesian Politics
Seminar/Forum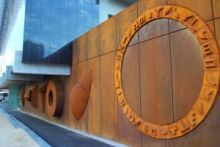 Room 321, Level 3
Sidney Myer Asia Centre

Map
Recent socio-historical developments around the world show that there is increasing disconnection between mainstream narratives expressed in public arenas and liberal-pluralist democratic principles. In Indonesia, this has produced tension among the educated middle class as constituents of competing political parties, which increases the prominence of marketing tools to mobilise sentiments, including religious, in favour of specific political candidates during elections.
Indonesia is a post-authoritarian country, founded upon pluralist ideals, of approximately 260 million people comprising almost 90 percent state-registered Muslims and hundreds of indigenous ethnic groups. It therefore provides a significant case study.
Dr Rakhmani uses social media data to understand politico-religious conservative narratives among the urban middle-class, and investigates how these narratives are mobilised by political-marketing agencies as part of the election industry. By focusing on the largest religiously motivated demonstration against the Chinese/Christian governor Ahok in 2017, this talk will demonstrate that the combination of mainstream Islam, media technology, and middle class aspirations has contributed to social changes that may hinder democratic developments.
Presenter
Dr Inaya Rakhmani

Universitas Indonesia

Dr Inaya Rakhmani is lecturer at the Department of Communication, Faculty of Social and Political Sciences, Universitas Indonesia, the former director of its Communication Research Centre, an associate at the Asia Research Centre, Murdoch University, Australia and member of the Indonesian Young Academy of Sciences (ALMI). She has a particular interest in the cultural political economy of knowledge, information, and entertainment as well as the role of media in processes of democratisation. She is the author of "Mainstreaming Islam in Indonesia" published by Palgrave MacMillan in 2016.