The Tortured History, and Recent Demise, of China's One-Child Policy
Seminar/Forum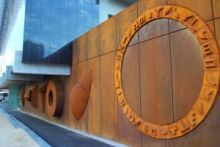 Room 321, Level 3
Sidney Myer Asia Centre

Map
More information
T: 9035 4844
In October 2015 the Chinese Communist Party leadership announced the ending, after thirty-five years, of its controversial policy of trying to limit families to one child. Starting on January 1, 2016, Chinese families would be allowed to have two children (but not more). The recent ending of the one-child policy provides an opportunity to review that policy's history and ask a number of questions: When and why did state mandates of birth limits begin? Was the one-child policy in some sense justified when it was launched in 1980? Was the one-child policy successful in reducing Chinese fertility levels to their present, very low levels? What are the long-term problems spawned by prolonged state distortion of normal demographic behaviour? This talk will present an overview of these and other questions about China's one-child campaign.
Presenter
Professor Martin K. Whyte

Faculty of Arts Asia Scholar


Professor Martin K Whyte is John Zwaanstra Professor of International Studies and Sociology Emeritus and faculty associate of the Fairbank Center for Chinese Studies at Harvard University.