Money, Migration and Family: a Focus on Recent Indian Migrants to Australia
Seminar/Forum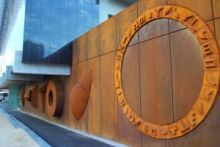 Room 321, Level 3
Sidney Myer Asia Centre

Map
More information
T: 9035 4844
This seminar will tell the story of the recent migrants from India to Australia, against the historical background of nearly five decades of Indian migration to Australia from the late 1960s to 2015.
The large numbers of recent Indian migrants have doubled the Indian population in Australia. These migrants like those who came earlier are from middle-class families. However most of them come from regional cities, small towns and urban villages rather than metropolitan cities. Most are in their 20s, male and single. Changes in migration policy and the emergence of India as an economic power has led to remittances flowing two ways between Australia and India. Family communication across borders has become instantaneous and frequent, changing the experience of migration, family and money. Mobility replaces the earlier assumption of settlement. Lastly, recent migrants re-imagine the joint family in Australia. This is changing the contours of some major cities in Australia.
Presenter
Professor Supriya Singh

Supriya Singh is a writer and sociologist. Supriya is Professor, Sociology of Communications at RMIT University in Melbourne. Her latest book *Money, Migration and Family: India to Australia* (2016) tells the story of migrants and their families in India and Australia across five decades of migration. Her other recent books are *Globalization and Money: A Global South Perspective* (2013) and *The Girls Ate Last* (2013). She has written of money, migration, globalization, and the use of information and communication technologies. Her current project is on Money, Gender and Financial Abuse across Cultures.