Civil Servants, Civil War and Civilizations
Seminar/Forum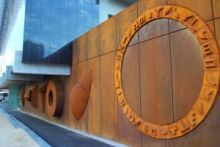 Room 321, Level 3
Sidney Myer Asia Centre
Swanston Street
Map
More information
T: 9035 4844
The concept of Civil Society has become popular over the past few decades as class-based Marxist analytical frameworks have been replaced by political economy analysis, by discourses of civilizational difference and by renewed interest in the ideas of liberalism. This coincided with transitions away from military authoritarianism in client states of the USA such as South Korea, Taiwan and Indonesia, and, in societies like Japan, China and Australia, by the restructuring of state bureaucracies (including educational ones), ostensibly to align them with market principles.
Lewis Mayo will attempt to explore some of the historical lineages of the contemporary notions of civil society by examining one of its founding texts – Adam Ferguson's An Essay on the History of Civil Society (first published in 1767) – with reference to some recent writing on the history of China, Japan and Indonesia. It examines the interrelationships between the idea of civil society, the expansion of civic administration, the avoidance of internal warfare and the spread of concepts of civilizational refinement in Europe and in East and Southeast Asia between the 18th century and the present.
Presenter
Dr Lewis Mayo

University of Melbourne

**Lewis Mayo** teaches Chinese and Asian Studies at the Asia Institute in the University of Melbourne. In addition to ongoing work on the political history of avian life (focusing on the ChineseInner Asian borderlands in the medieval era), he has been engaged in research on the relationship between Taiwan and Pacific History, on SinoIslamic pilgrimage cultures in Indonesia and on family governance and moral order in 19th century China.