Australian Centre Literary Awards 2019
Other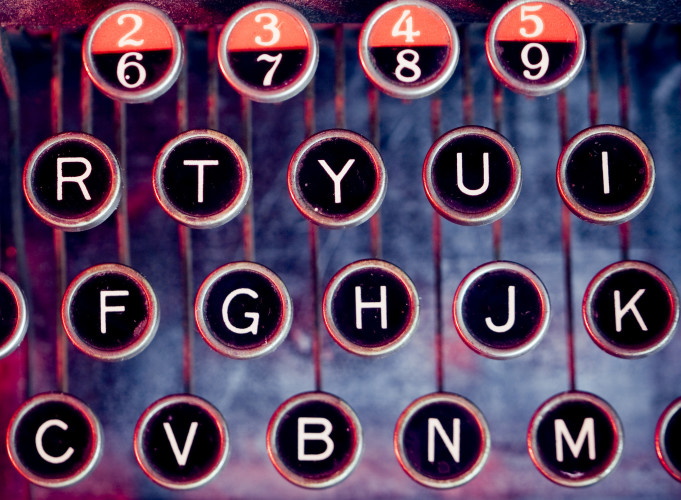 Village Roadshow Theatrette
State Library of Victoria
179 Latrobe Street, Melbourne
Map
More information
T: 9035 5280
Share in the celebration and join with us as we congratulate the recipients of this year's literary awards at the Melbourne Writers Festival. Prizes are awarded in the fields of life writing, Indigenous screenwriting, Australian and Irish poetry, and creative writing.
The following prizes will be awarded:
Kate Challis RAKA Award for best script for film or television by an Indigenous writer.
Peter Blazey Fellowship to further a work in progress in biography, autobiography or life-writing.
Vincent Buckley Poetry Prize for poetry in English by an Irish poet.

Wesley Michel Wright Prize for poetry in English by an Australian poet.
Hosted by Ken Gelder and Denise Varney.
This event is supported by the Faculty of Arts, the University of Melbourne and Melbourne Writers Festival.
Presenters
Professor Denise Varney

Professor, English and Theatre Studies
Australian Centre

**Denise Varney** is Professor of Theatre Studies and codirector of the Australian Centre at the University of Melbourne. She is the author with Rachel Fensham of *The Dolls' Revolution: Australian Theatre and Cultural Imagination* (2005), the contributing editor of *Theatre in the Berlin Republic* (2008), the author of *Radical Visions: The Impact of the Sixties on Australia Drama* (2011) and coauthor of *Theatre in the Asia Pacific* (2013). Her latest book is *Australian Theatre, Modernism and Patrick White: Governing Culture* (2018) coauthored with Sandra D'Urso. Coedited volumes include *Performance Feminism and Affect in Neoliberal Times* (Palgrave, 2017) with Elin Diamond and Candice Amich, and *Feminist Ecologies: Changing Environments in the Anthropocene* with Lara Stevens and Peta Tait (Palgrave, 2018).

Professor Ken Gelder

Professor of English and Theatre Studies
Australian Centre

Ken Gelder is Professor of English and codirector of the Australian Centre at the University of Melbourne. His books include *Popular Fiction: The Logics and Practices of a Literary Field* (Routledge, 2004), *Subcultures: Cultural Histories and Social Practice* (Routledge, 2007), *New Vampire Cinema* (British Film Institute, 2012), and with Rachael Weaver, *The Colonial Journals, and the Emergence of Australian Literary Culture* (UWA Press, 2014), His most recent book with Rachael Weaver is *Colonial Australian Fiction: Character Types, Social Formations and the Colonial Economy* (Sydney University Press, 2017). Their coauthored book *The Colonial Kangaroo Hunt* will be published by Melbourne University Publishing in early 2020.