Philanthropic partnerships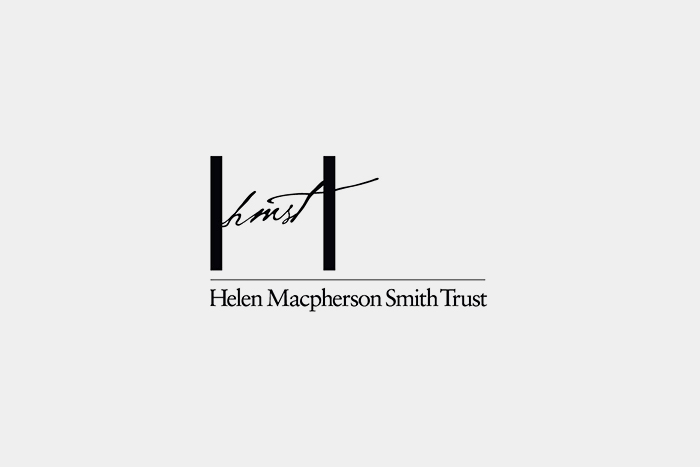 Helen MacPherson Smith Trust
Helen Macpherson Smith Trust is an independent philanthropic trust established by Helen Macpherson Schutt (née Smith) in 1951. On her passing in 1951, Helen left £275,000, the majority of her wealth, to establish a perpetual philanthropic trust to benefit Victorian charitable institutions. Launched as the Helen M. Schutt Trust, the name was changed to the Helen Macpherson Smith Trust in 2001 to acknowledge the Macpherson and Smith families as the prime source of her legacy. Since HMSTrust was established, $113 million has been approved in grants to a wide range of Victorian charitable institutions and a diverse range of projects benefiting Victorians every year.
AV Myer Group
Andrew Myer has had more than 30 years of commercial experience across a diverse range of operating businesses. Andrew pursues a variety of business interests through the AV Myer Group of Companies, including investment, film, property development and philanthropy. In January 2018 Andrew was made a member of the Order of Australia in the General Division for significant service to the community for support for a range of cultural and environmental conservation organisations and to the film industry. In 2002 Andrew established the philanthropic Andyinc Foundation, a Private Ancillary Fund which supports projects in the areas of Environment/Sustainability, Social Justice/Community Building and Humanities, Culture and The Arts.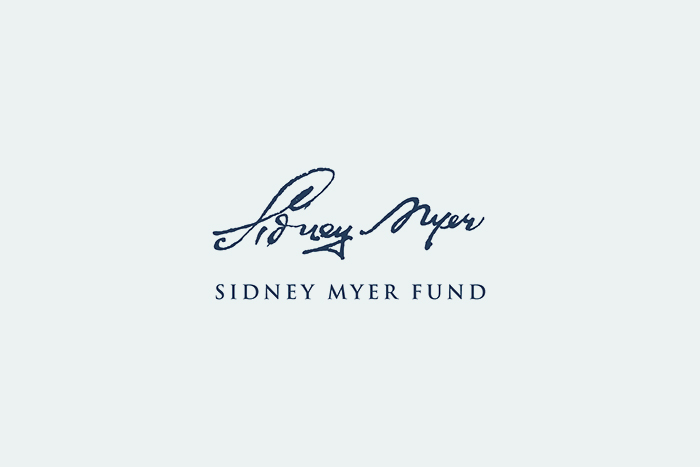 Sidney Myer Fund
The Sidney Myer Fund and The Myer Foundation are two separate philanthropic entities of Myer family philanthropy. They are both managed by the same team and have separate but complementary philanthropic programs and activities. Sidney Myer, a generous philanthropist in his lifetime, left a portion of his estate upon his death in 1934 to be invested for the benefit of the community in which he made his fortune. That act created the Sidney Myer Fund which exists in perpetuity, the income from which will be distributed annually.
Collaborative partnerships
Embassy of Italy – Canberra
The Embassy of Italy in Canberra is located at the edge of several Australian Federal Departments and of the Lodge of the Prime Minister. The Italian consular network in Australia comprises two Consulates-General (Melbourne and Sydney) and three Consulates (Adelaide, Brisbane and Perth), with personnel coming from Italy. Each Consulate controls a honorary consular network with limited functions, such as registration or passports; they cannot issue visas or address citizenship problems. The Consular Office of the Embassy of Italy is responsible for the ACT and the cities of Queanbeyan and Cooma in New South Wales.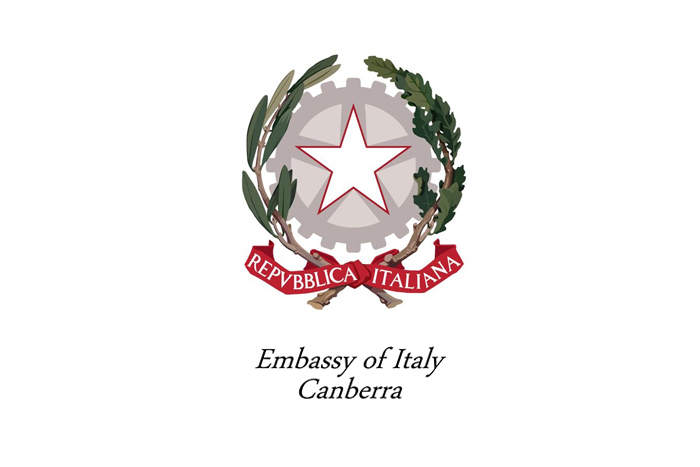 Prysmian Group
Prysmian Australia and New Zealand has the acuity to innovate and customise solutions to perfectly match your needs. In Australia, two large production sites in Sydney (one in Cromer and another one in Liverpool) cover the needs of telecommunications and energy markets. In New Zealand, one manufacturing plant in New Lynn also supports the supply of power cables. Our combined capacity of 70,000 tonnes of cables annually make Prysmian the largest cable manufacturer in the region.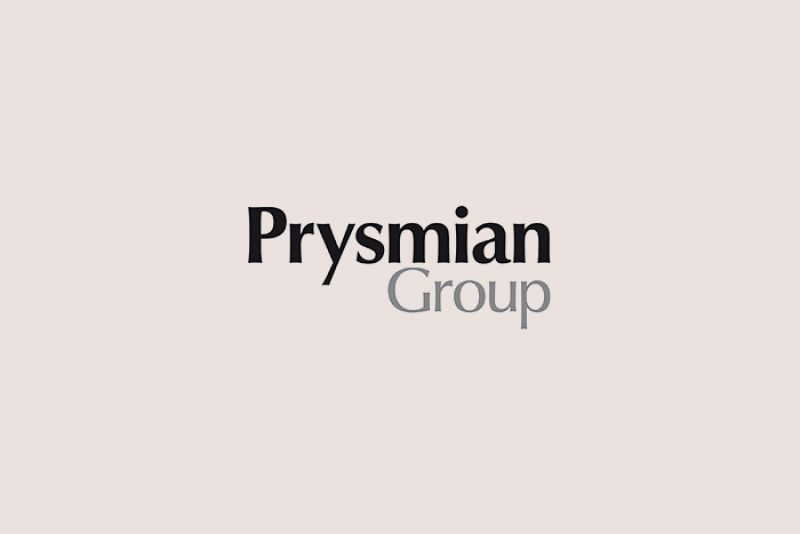 Australian Academy of the Humanities
The Academy was established by Royal Charter in 1969, and is one of Australia's four Learned Academies. We are an independent, not-for-profit organisation with an over 600-strong Fellowship of leaders and experts in the study of human cultures, beliefs, values, experiences and expressions.The Academy is the national body for the humanities in Australia. We provide independent expert advice on the humanities, inform policy development and encourage and support engagement across the sector. We promote excellence in the humanities through annual events and workshops, and invest in the future through grants and awards.
IVECO Australia
IVECO Trucks Australia has a long and proud history in this country starting in the early 1900s. Over the last 100 plus years, Australia has experienced remarkable growth and development through its primary and secondary industries. International Harvester, subsequently International Trucks and now IVECO Trucks Australia, not only helped build the road infrastructure, it helped build the road transport industry. It developed its manufacturing processes and product development in line with the growing needs of Australia.
Italian Government Cultural Office – Melbourne
The Istituto Italiano di Cultura (IIC) - Italian Cultural Institute Melbourne is the official body of the Italian Goverment for the promotion of Italian language and culture, covering the states of Victoria, South Australia, Tasmania and Western Australia. Our rich program of Italian cultural events, such as concerts, art and photography exhibitions, talks and seminars and more, includes special guest musicians, performers, writers, journalists and academics direct from Italy. Our activities, centred in historic Elm Tree House, will bring you in touch with a world of Italian language and culture and with the kaleidoscope of classical, modern and contemporary culture and history Italy has to offer.
Museo Poldi Pezzoli
The museum opened to the public on 25 April 1881, during the Milan National Exhibition. The Poldi Pezzoli Artistic Foundation was created in 1881, alongside the opening of the Museum. The Foundation looks after over 6000 artworks (paintings and applied arts). Today it is an Onlus (a no-profit institution), governed by a Board of Trustees, which includes: the Superintendent of the Cultural Heritage of Milan, representatives of the Ministry for Culture, of the Lombardy Region, of the Province of Milan, of the City of Milan, and of the Main Supporters, as well as a heir of Gian Giacomo Poldi Pezzoli.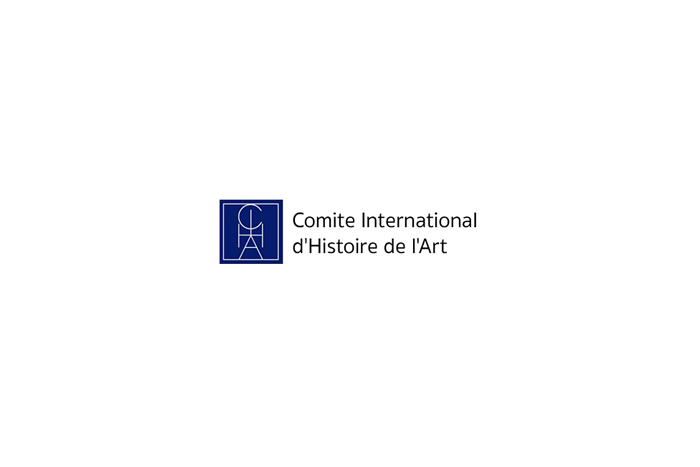 Comité international d'histoire de l'art
The Comité International d'Histoire de l'Art (CIHA) has as its aims: to develop the historical and methodological study of artistic activities and productions; ensure permanent links between art historians of all countries; stimulate international meetings of art historians; stimulate and co-ordinate the dissemination of information about research undertaken under the aegis of CIHA; disseminate information and publicity about art historical activities world-wide: conferences, publications, research projects etc.; study means of improving methods of teaching and research, and of increasing the research resources available to art historians: data bases, bibliographies, photographic and iconographical documentation, etc.
Art Gallery of New South Wales
Established in 1871, the Gallery is proud to present fine international and Australian art in one of the most beautiful art museums in the world. We aim to be a place of experience and inspiration, through our collection, exhibitions, programs and research. Admission to the Gallery is free, as are our permanent galleries and most exhibitions and events. Modern and contemporary works are displayed in expansive, light-filled spaces, offering stunning views of Sydney and the harbour, while our splendid Grand Courts are home to a distinguished collection of colonial and 19th-century Australian works and European old masters.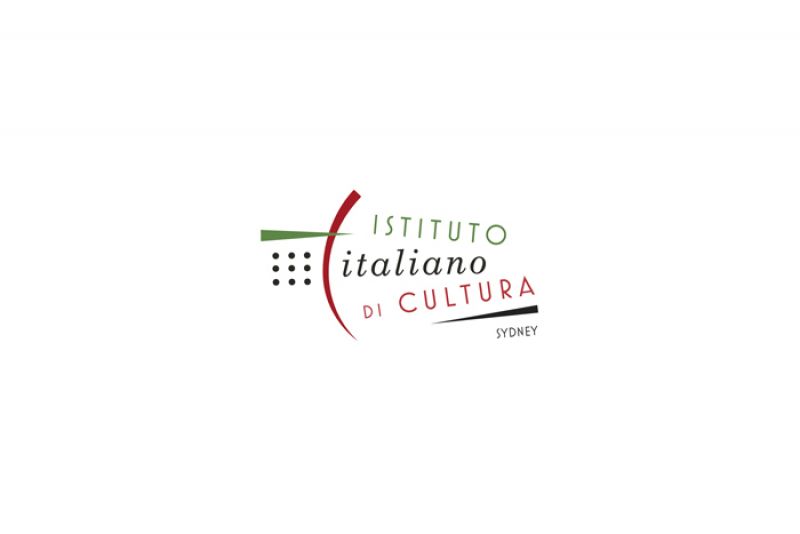 Institute of Italian Culture – Sydney
The Italian Cultural Institute in Sydney, an official body of the Italian government, has as its aim the promotion of Italian language and culture in Australia and New Zealand through the organisation of cultural events fostering the diffusion of ideas in the arts and sciences. For concerts, art exhibitions and larger cultural events, the Institute collaborates with art and museum institutes, music bodies, cultural organisations, and Italian university departments.
University of Sydney
The founding principle of the University of Sydney as Australia's first university was that we would be a modern and progressive institution. It's an ideal we still hold dear today. Our famous alumni include names such as Gough Whitlam and pioneer heart transplant surgeon Victor Chang, but also people who improve lives and contribute to change out of the spotlight. Driven by pioneers, philanthropists and free thinkers, our history is punctuated by firsts and triumphs, from admitting women to Olympic Games medals.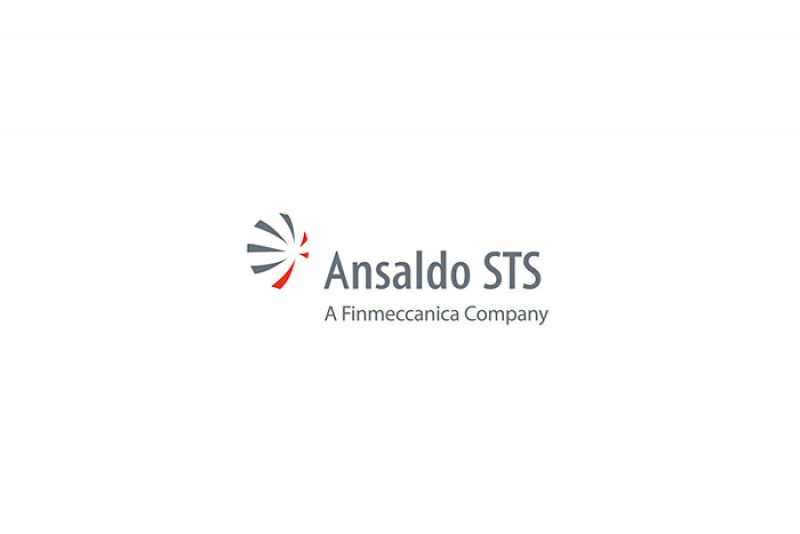 Ansaldo STS
Ansaldo STS has been operating in Australia since 1995, and currently employs a team of more than 300 people who are based in offices in Brisbane, Newcastle, Perth and Karratha. Our core business is the development and delivery of solutions that improve the safety, efficiency, reliability and environmental performance of Australia's passenger and freight rail networks. Our customers are the owners and operators of these networks.