What's a Writer Worth? Meanjin @ the Australian Centre
Launch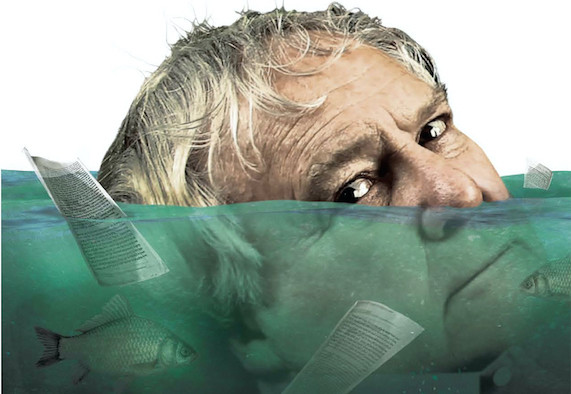 Forum Lecture Theatre, Level 1
Arts West
University of Melbourne
Map
More information
T: 03 9035 5280
Join moderator Meanjin editor Jonathan Green in conversation with Frank Moorhouse, Miles Franklin Award winners Sofie Laguna and A.S. Patrić, and Vogel Prize winner Katherine Brabon for this special Meanjin @ the Australian Centre event.
The new autumn edition of Meanjin features a major essay by that legend of Australian letters Frank Moorhouse, who wonders how it can be that, 'after 50 years of writing I am going broke again'. His essay is a musing on the writer's life and its thin worldly rewards. What can be done? Funding bodies give less and less, the publishing industry struggles, and writers have to make do as best they can.
Do we still value the written word? Should writers be able to make a living from their craft? Is there a role for some new form of government funding? Moorhouse with three successful young Australian writers discuss the writer's daily struggle to make ends meet.
This event will launch the Autumn 2017 edition of Meanjin, copies will be available to purchase after the event.
Presented by the Australian Centre and Meanjin Quarterly.
Presenters
A.S. Patric

**A.S. Patrić** was born in Zemun, Serbia and migrated to Australia with his family when he was still a child. Patrić lectures in creative writing at the University of Melbourne and is also a bookseller in St. Kilda Victoria. He won the 2016 Miles Franklin Award for his debut novel *Black Rock White City*.

Sofie Laguna

**Sofie Laguna** studied to be a lawyer and trained as an actor. She is now an author and playwright writing for both adults and children. In 2014 Sofie published her second novel for adults *The Eye of the Sheep* which won the 2015 Mile Franklin Literary Award.

Katherine Brabon

**Katherine Brabon** was born in Melbourne and grew up in Woodend, Victoria. She studied history at Oxford and Russian in St. Petersburg in 2010. *The Memory Artist* is her first novel and won the 2016 The Australian/Vogel's Literary Award.

Frank Moorhouse

**Frank Moorhouse** was born in Nowra, NSW. In the 1970s he became a fulltime writer. He has written fiction, non fiction, screenplays and essays and edited many collections of writing. *Grand Days*, the first novel in *The Edith Trilogy*, won the SA Premier's Award for Fiction. *Dark Palace* won the Miles Franklin Literary Award and was shortlisted for the NSW Premier's Literary Award, the Victorian Premier's Literary Award and the Age Book of the Year Award. Frank has undertaken numerous fellowships and his work has been translated into several languages. He was made a member of the Order of Australia for services to literature in 1985.