Summer Short Course: The Turbulent Mind of Leonardo da Vinci
Seminar/Forum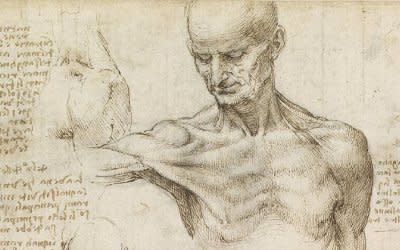 Forum Lecture Theatre, Level 1
Arts West - North Wing
148 Royal Parade
Map
It has been 500 years since the death of Leonardo da Vinci, the Renaissance polymath who looms large as one of the great creative intellects of all time. With talents spanning painting, architecture, mathematics, engineering, anatomy and astronomy, to name only a few, the stunning breadth of Leonardo's achievements makes him the quintessential 'Renaissance man'. This new Faculty of Arts Short Course aims to demystify Leonardo's legacy – both material and intellectual – through an immersive exploration of his works and ideas over four evenings.
Reflecting Leonardo's polymathy, this course will draw on academic expertise from the fields of Art History, Engineering, History, and Italian Studies, to offer insight into his turbulent mind. We will discuss Leonardo's greatest artworks, and explore his notebooks, sketches, and letters, to gain an understanding of the creative and technical processes at work behind his practices, and the common threads that connect his ideas. Attendees will also enjoy live demonstrations of fluid flow and turbulence, phenomena that Leonardo documented long before they were fully understood by science, and which influenced his art.
Cost: $300 General / $250 University of Melbourne Staff, Students and Alumni Prices cover refreshments and are GST inclusive.
This course has been developed as part of the Turbulence Project, an interdisciplinary research project developed by a team of researchers from across the fields of Humanities and Engineering at the University of Melbourne and the University of Western Australia.
Presenters