Harper Lee, To Kill a Mockingbird, 1960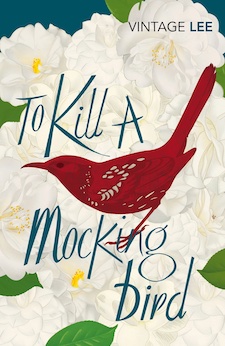 To Kill a Mockingbird remains one of the most enduringly controversial novels of twentieth century American literature. A one-hit wonder for its author Harper Lee, essentially her only book, it won the 1961 Pulitzer Prize for Fiction, and its characters – young and old, black and white – remain totemic of a nation struggling with economic depression and racial injustice.
Set in the 1930s American south, the novel offers us a profound window on debates which divide the American nation today. Class, race, gender, the urban-rural divide: all are central elements in To Kill a Mockingbird.
The adventures of its young female narrator 'Scout', the challenges facing her lawyer father Atticus Finch, the appalling treatment of an accused black labourer Tom Robinson and the mystery of Boo Radley all frame a novel of enduring contemporary significance.
Both left and right in the United States have called to ban this novel at some point in its history, and this masterclass will ask us to consider why.
But even before we impose our own conflicted values on its pages, To Kill a Mockingbird stands as a compelling story – part courtroom drama, part -childhood adventure, part -mystery novel – of an America and its bonds of family and of place which have struggled to survive in the decades since the novel's writing.
Professor Timothy Lynch
Timothy Lynch is Professor in American Politics at the University of Melbourne and the 2022 Milward L. Simpson Visiting Fulbright Professor at the University of Wyoming. His latest book, In the Shadow of the Cold War: American Foreign Policy from George Bush Sr. to Donald Trump (2020), has been called 'a cogent, graceful, provocative account' of its subject.
Twice a Fulbright scholar, Tim holds a PhD in political science from Boston College, USA. He has lived and worked extensively in the United States, in towns small and large, including Boston (Massachusetts), Lawrence (Kansas), Garland (Texas) and, most recently, Laramie (Wyoming). Tim is a citizen of Australia and Great Britain. He lives in Clunes, Victoria.