Culture Now: Nice to Connect with You
Performance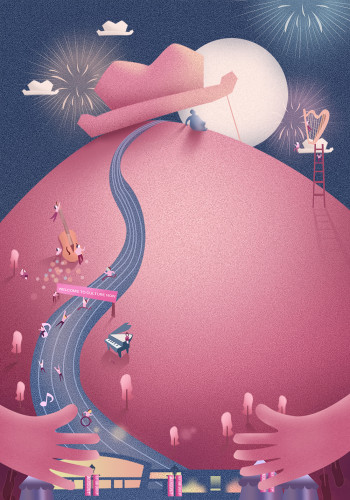 The Open Stage, Arts Center
757 Swanston

Map
Culture Now is an evening of music, poetry, art and conversations from across the world, brought together in harmony through technology. Creative collaborations between artists will be fostered while the audience has the opportunity to interact with performers near and far, up close and personal.
Culture Now celebrates the diverse possibilities in performance today. It is composed of two main parts. The first performance features the musicians Angus Gray, Hector Harley, Oliver Cox, and Ross Anderson from the Melbourne Conservatorium of Music playing live through the digital from an off-campus location, while the spoken word poet Soreti accompanies and syncs with their music live in the venue. The second performance is a creative installation produced by the international illustrator Alejandra Espino performing live from Mexico City, accompanied in the venue by the Indigenous Australian musician and singer Richard Frankland. Each performance creatively integrates audience-artist live interactions and results in new forms of cultural practices wherein the traditional roles of performers and spectators are merged with the digital.
The performance is curated and co-organised by graduate students of the Master of Arts and Cultural Management in collaboration with Stoneclap digital company.
Presenters