Citizens and clients as co-producers of public services: What, who, when and how?
Seminar/Forum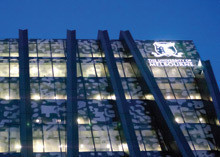 Lower Ground Floor Seminar Room
Walter Boas

Map
This session is an introduction to the largely under-appreciated phenomenon of co-production by clients, in which citizens and/or clients participate not (only) in decision-making about public services, but in actually helping to produce services. Using a couple of case examples, it looks at ways to define co-production, how to identify who might participate in it, when it is useful to do it, and what encourages people to co-produce. Prima facie, this concept has major implications for public policy, research and practice. The session will provide an opportunity to discuss them.
Presenter
Professor John Alford

Professorial Fellow
Melbourne School of Government

Honorary Professorial Fellow in the Melbourne School of Government, after some years as Professor of Public Sector Management at the Australia and New Zealand School of Government (ANZSOG). His MBA and PhD are from Melbourne University. In addition to a longstanding reputation as an engaging and insightful teacher, John Alford has won several awards for his research, including international ones for two of his books: • Engaging Public Sector Clients: From Service Delivery to Coproduction, 2009, winner of the American Society for Public Administration's Award for Best Public Administration Book of the year. • Rethinking Public Service Delivery: Managing with External Providers (with Janine O'Flynn), 2012, won the Academy of Management Award for Best Public Management Book