Transformations of Museum Diplomacy in the 21st Century: Novel Forms, Channels, Narratives
Seminar/Forum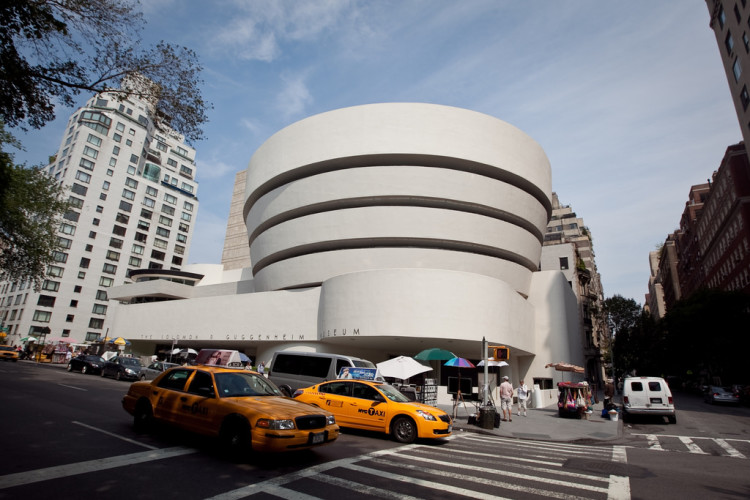 Discursive Space 550
Arts West

Map
More information
T: 0421705105
The public event will present an open debate on contemporary museums and their global transformations in the 21st century by looking at the example of the Guggenheim Museum. The Guggenheim is a famous American museum of contemporary art that developed first in the world museum franchise chain. With a main museum in New York (1939), and branches in Venice (1951), Bilbao (1997), Berlin (1997–2013), Las Vegas (2001–2008) and a planned franchise in Abu Dhabi (2018), the Guggenheim network is more than just an 'American' institution. It is a global brand, constantly expanding to new cultural markets and larger international audiences.
The panel will explore how these global expansion strategies become salient in the museum world across different countries and political regimes. This public event aims to gather academics, museum professionals and general audiences together to discuss if and how the Guggenheim international practices reshape contemporary cultural diplomacy and influence museums around the world.
Presenter
Dr Natalia Grincheva

Research Fellow, Research Unit in Public Cultures
The University of Melbourne

Dr Grincheva is a Postdoctoral Fellow in the Research Unit of Public Cultures at the University of Melbourne. She pursues her career in the field of digital humanities focusing on development of new computational methods to study contemporary museums as important players in creative economy. Her first book, *Branding the Global Guggenheim: Cultural Diplomacy in the Neoliberal Age*, explores franchising museum practices as new avenues for contemporary institutional diplomacy and global museum PR. The second monograph forthcoming in 2018, *Museum Diplomacy in the Digital Age*, will contribute to the 'Museum Meanings' Routledge series. It will explore online museum spaces as sites of social activism and digital diplomacy through several case studies of the largest museums in North America, Europe and AsiaPacific.