Listen to the Land
Film Screening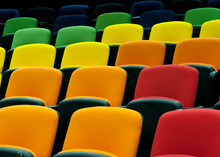 Forum Theatre
Arts West

Map
More information
T: 83445345
Listen to the Land is a documentary that explores the complexity of a Euro-Canadian researcher, educator and filmmaker engaging with an Indigenous community. The film, created by Celia Haig-Brown and the Naskapi Nation of Kawawachikamach (Northern Quebec), takes a lyrical look at what it means to reconcile relationships with each other and with the land. The film is about 40 minutes long and will be followed by a panel discussion with Celia.
Presenter
Dr Celia Haig-Brown

Associate Vice-President of Research at York University
York University of Canada

Celia HaigBrown is a Professor in the Faculty of Education at York University. Her most important work, Resistance and Renewal: Surviving the Indian Residential School, was published in 1988 and is still in print.