Out of 'Common Humanity': humanitarianism, compassion and efforts in Australia to assist Jewish refugees in the 1930s
Seminar/Forum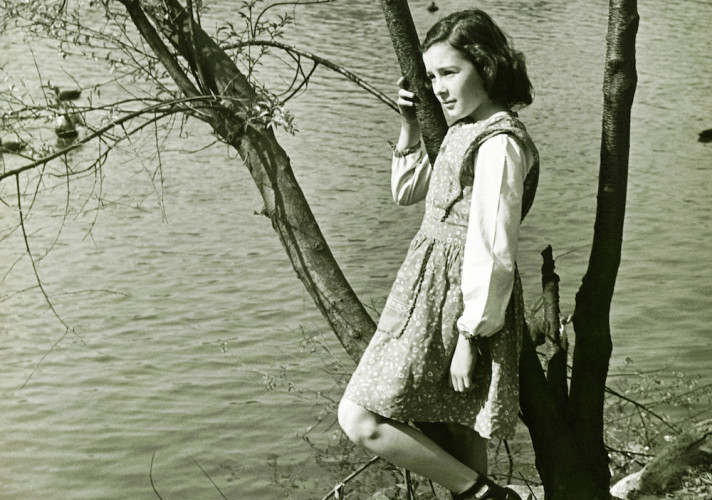 Jim Potter Meeting Room
Old Physics

Map
More information
T: 03 9035 5280
States of the Nation seminar series
Interdisciplinary discussions on research important to contemporary Australia, and Australia's relations to the region and the world.
In June 1935, Edith Roll, a thirteen-year-old Jewish girl from Vienna, wrote to her Australian pen-pal Jean Doig, aged 10 from Colac, Victoria.  The correspondence was short-lived as Edith and her family were swept up in the violence of the Holocaust. Though Jean's parents, Keith and Louise Doig, helped the Roll family apply to migrate to Australia, these efforts tragically failed.    Why should the attempt of one family in an Australian country town to assist another in Europe be considered of broader relevance to the monumental events of the mid-twentieth century? Unsuccessful efforts to evacuate refugees are cursorily dismissed.
A different focus, however, would direct our attention to the motivations of people to act who were not otherwise politically engaged. From this perspective, the Doig family efforts are part of the complex story of Australian migration history. If we choose not to tell these stories, we cannot fully chart how a history of compassion, and more broadly humanitarianism, can be written.
All welcome, lunch provided, no bookings required.
Presented by the Australian Centre
Presenter
Professor Joy Damousi

Kathleen Fitzpatrick Laureate Fellow


**Joy Damousi** is an ARC Kathleen Fitzpatrick Laureate Fellow and Professor of History at the University of Melbourne. She is the Chief Investigator of the ARC Funded Child Refugees and Australian Internationalism Laureate Fellowship. Her publications include: *The Labour of Loss: Mourning, Memory and Wartime Bereavement in Australia* (Cambridge 1999; Shortlisted for the NSW Australian History Prize); Freud in the Antipodes: A Cultural History of Psychoanalysis in Australia (UNSW Press 2005; Winner of the Ernest Scott Prize); *Talking and Listening in the Age of Modernity: Essays on the History of Sound* (ANU Press, 2007) (ed. with Desley Deacon); *Colonial Voices: A Cultural History of English in Australia, 18401940* (Cambridge 2010; Shortlisted for the NSW Australian History Prize); and *What Did You Do in the Cold War Daddy? Personal Stories from a Troubled Time* (UNSW Press, 2014), (ed. with Ann Curthoys). In 2015, *Memory and Migration in the Shadow of War: Australia's Greek Immigrants after World War II and the Greek Civil War*, was published by Cambridge University Press.