Bound for Botany Bay: Singing Australia's Convict History
Performance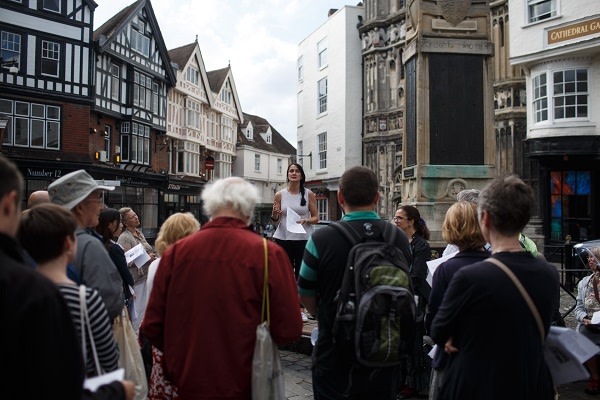 The Depot
Donkey Wheel House
673 Bourke St, Melbourne VIC 3000
Map
More information
T: 8344 8272
Join Dr Una McIlvenna on a trip through Australia's early penal history through song, beginning with execution ballads from Britain and Ireland, followed by songs about transportation to Botany Bay and Van Diemen's Land, and ending with convict ballads composed here in Melbourne.
This event will appeal to anyone interested in Australia's convict history, crime and punishment in the past, folk song, and the ancient tradition of singing the news. Come to listen or sing along.
Dr Una McIlvenna, Hansen Lecturer in History at the University of Melbourne, investigates emotional responses to public execution in the early modern period, with a focus on the use of songs and verse in accounts of crime and execution. To perform the ballads, Una will be joined by local singer/songwriter Lisa Salvo (Grand Salvo; On Diamond).
Being Human Festival 2018
This event is being held as part of the 2018 Being Human Festival. Founded in the UK as the only national festival of the humanities, Being Human is now a global celebration dedicated to demonstrating the breadth, diversity and vitality of the humanities.
Presenter