Afterstorm: Gardens, War, Conflict
Exhibition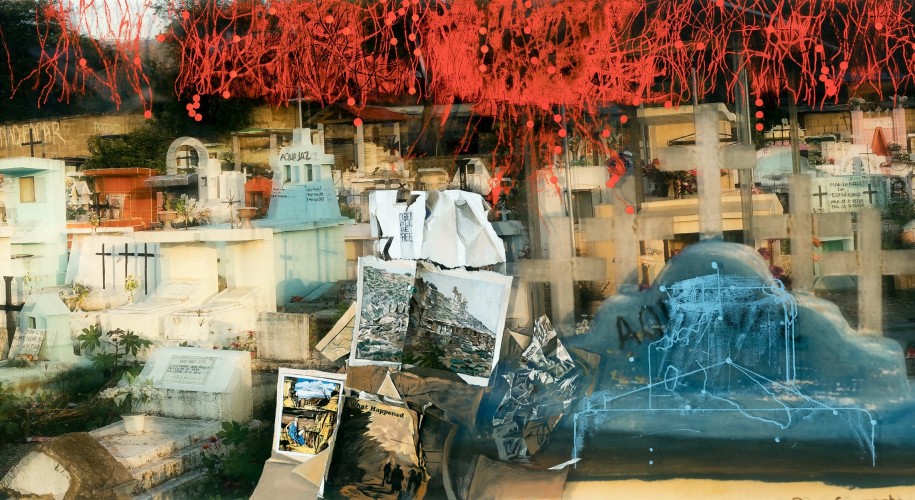 Melbourne Gardens
Domain House
Dallas Brooks Drive
Map
Within the perspective of a century of unrest, this exhibition explores the ways in which gardens and plants have unexpected relationships with times of turbulence.
Gardens have offered refuge as places of rehabilitation and healing. The plants growing within have figured as talismans of home, as medicines and, now, as harbingers of conflict-driven climate change.
An Australian Research Council Discovery Project. Presented by the Victorian College of the Arts and The University of Melbourne in partnership with Royal Botanic Gardens Victoria.
Created by Lyndell Brown, Charles Green, Paul Gough and Jon Cattapan, these works represent the place of gardens within the movements of humans caught in turbulent flows.
Public Opening and welcome event: Tuesday 15 October from 5.30PM
Exhibition: 12 October – 3 November, Tuesday – Sunday, 11am – 4pm.
This research project was supported by the Australian Government through the Australian Research Council's Discovery Projects funding scheme (project DP170101912).