Languages for Liberty: Figuring Revolutions, Resisting Oppression
Free Public Lecture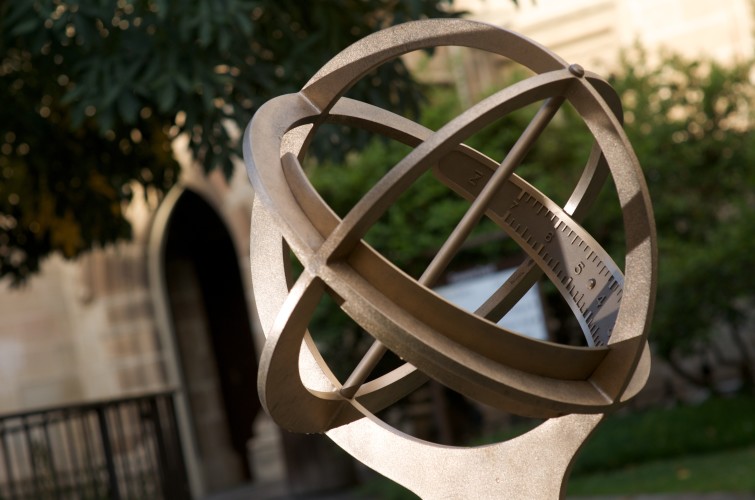 Forum Lecture Theatre
Arts West

Map
More information
T: 90355092
2017 Walter Mangold Lecture
To what extent can languages be a tool for personal and political freedom and one of the most efficient ways to resist oppression and tyranny?
The French Revolution and the Napoleonic Empire offer a privileged example to address this question. During this crucial period of European history, writers such as François-René de Chateaubriand, Benjamin Constant and Germaine de Staël found themselves confronted with extraordinary events. Initially, they strove to understand what a revolution is, to measure its progress and its risks. Later, they were major figures in the opposition to Napoleon's despotism. Strikingly, they found in foreign languages and literatures powerful resources to feed their reflection on liberty and their arguments against tyranny. In this way, they show that knowledge of other languages is the indispensable, and possibly only, means to preserve our personal and political freedoms in a globalized world.
Presenter
Professor Jean-Marie Roulin

Professor of Literature
University of Lyon

JeanMarie Roulin holds a PhD from the University of Lausanne (Switzerland) and an Habilitation from the University of ParisSorbonne. Having taught in Switzerland and the United States, he is now Professor of Literature at the University of Lyon (SaintÉtienne campus) and a member of the CNRS research team IHRIM. His research focuses on the literary and cultural history of the French Enlightenment and Romanticism. He is the author of two books: *Chateaubriand, l'exil et la gloire* (Paris, 1994) and *L'Épopée de Voltaire à Chateaubriand* (Oxford, 2005), and the editor of numerous collections (most recently *Masculinités en Révolution*, 2013, and *Les Romans de la Révolution.17901912*, 2014). He is currently preparing an edition of Benjamin Constant's *Journaux intimes* (Gallimard, *Folio Classique*, in press).