Melbourne Masterclass: Paris is the World
Seminar/Forum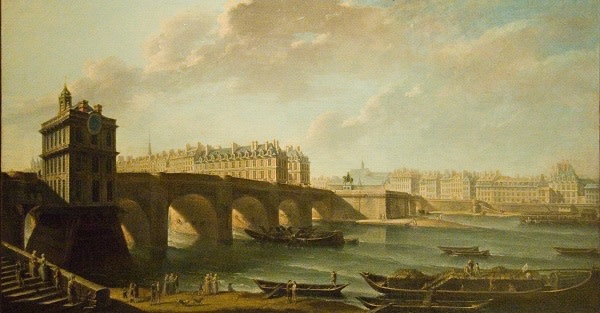 Forum Theatre
Arts West

Map
"Paris is the world," wrote Marivaux in 1734. "The rest of the earth is merely its suburbs." His soaring elegy to the French capital captured the city's central place in the imagination of the Enlightenment. This masterclass will examine how Paris became synonymous with gleaming architectural wonders, harmonious facades and numerous public squares, in the context of France's social, political and cultural upheavals during the 17th and 18th centuries.
Beginning with Henri IV's and Louis le Grand's search for urban grandeur, Paris was transformed by and for its elites into a new Rome. At the same time, a Paris of the people, particularly in the overcrowded ghettos of the city centre, was repeatedly condemned as insalubrious and ripe only for the spread of infectious disease and seditious ideas. This other Paris was repeatedly condemned as a new Babylon. For the heart of Paris was still a horribly medieval city, wrote Voltaire in 1749, in which the creations of France's greatest architects were marred by narrow, filthy streets and crumbling houses worthy of "barbarians and vandals". At the time of the French Revolution, Parisians revolted against these social ills that were those of modernity itself.
Presented by internationally renowned historians and notable curator of International Art from the National Gallery of Victoria (NGV), this Melbourne Masterclass is held at the University of Melbourne and the NGV over five consecutive days with a combination of lectures, interactive and facilitated discussions, with the integration of objects and artworks in select presentations.
Presenters
Dr Sophie Matthiesson

Curator, International Art
National Gallery of Victoria

Dr Sophie Matthiesson is curator of International Art at the National Gallery of Victoria. She has contributed to many of the Melbourne Winter Masterpieces exhibitions since 2007. She is a specialist in eighteenthcentury French art and her doctoral research was on 'The prisonmade object in the French Revolution'. Sophie was coordinating curator of the 2014 MWM exhibition, Monet's Garden

Professor Peter McPhee

University of Melbourne

Emeritus Professor Peter McPhee has published widely on the history of modern France, including A Social History of France 17891914 (2004) and Liberty or Death. The French Revolution 17891799 (2016). He was appointed to the position of Deputy ViceChancellor (Academic) at the University of Melbourne in 2003 and was the University's first Provost in 200709. He is a Fellow of the Australian Academy of the Humanities (1997) and the Academy of Social Sciences (2003).

Professor Allan Potofsky

University of Paris-Diderot

Professor Allan Potofsky is a Professor of Atlantic and French history at the Université Paris DiderotParis 7, specialising in early modern French America and Parisian urban history during the eighteenth century and the French Revolution. He is the author of *Constructing Paris in the Age of Revolutions* (2009; paperback, 2012) and has edited two collections of articles (for *French History*, in collaboration with Trevor Burnard and *The History of European Ideas*).