Catholicism, the Irish Diaspora and the Making of Greater Ireland
Free Public Lecture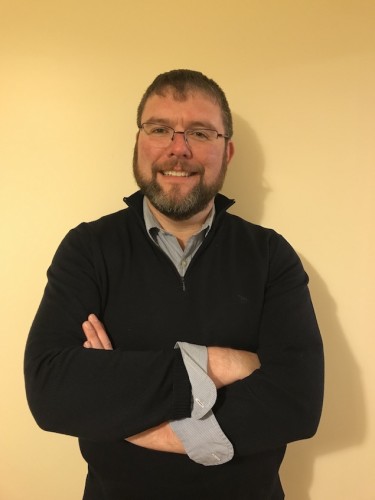 The Cardinal Knox Centre, University of Divinity
St Patrick's Cathedral
383 Albert Street, East Melbourne, Vic, 3002
Map
The Irish Augustinian James Goold of Melbourne was one of the great diaspora of Irish clerics across the English-speaking world in the first half of the 19th century. Irish priests, brothers and nuns built the infrastructure of institutional Catholicism not only in Australia, but also New Zealand, the United States, South Africa, India, Canada and Newfoundland. Their church was surprisingly homogeneous, with adherents in Boston often having more in common with their fellow Catholics in Ballarat than with their Protestant neighbours.
But this global network was based on more than simply a shared ethnicity. Many of its leaders were formed in Italy, and in particular in the Rome of Leo XII, Pius VIII, and Gregory XVI. Most had been educated at the Irish College in Rome (or later its global clones) under the influence of Paul Cullen, later archbishop of Dublin and from 1866 Ireland's first cardinal. Together they inculcated a distinctive fusion of Irish identity and Roman practice around the world. In many places, including Australia, this Hiberno-Roman Catholicism came to be normative. It has certainly proved to be durable. Although an Augustinian without close links to Cullen, Goold nevertheless shared much in common with his more avowedly Hiberno-Roman peers.
This keynote presentation by Dr Colin Barr presentation will set Goold in this wider, global context, both to properly situate Victoria's first bishop within Catholicism's Greater Ireland, but also to identify those areas where he pursued a more individualistic path.
This keynote lecture is part of an international symposium A Baroque Bishop in Colonial Australia: The Cultural Patronage of Bishop James Goold (1812–1886).
Presented by the Australian Institute of Art History, within the School of Culture and Communication, and in partnership with the University of Divinity. Dr Colin's Barr's attendance at the symposium is generously supported by the Macgeorge Bequest.
Presenter
Dr Colin Barr

Senior Lecturer in History
University of Aberdeen

Colin Barr is the author of The European Culture Wars in Ireland: The Callan Schools Affair, 18681880 (2010) and Paul Cullen, John Henry Newman, and the Catholic University of Ireland, 18451865 (2003), and the editor (with Hilary M. Carey) of Religion and Greater Ireland: Christianity and Irish Global Networks, 17501850 (2016) and (with Michele Finelli and Anne O'Connor) Nation/ Nazione: Irish Nationalism and the Italian Risorgimento (2014). His most recent book is Ireland's Empire: The Roman Catholic Church in the Englishspeaking world, 18301914, which will be published by Cambridge University Press in 2018. He has held academic appointments in Ireland and the United States, is a fellow of the Royal Historical Society, and has been a visiting fellow at the University of Newcastle, Australia, and Sidney Sussex College, Cambridge. He is presently Senior Lecturer in History at the University of Aberdeen in Scotland.