Grant type
ARC Discovery
Researchers
Assoc. Professor Sarah Maddison (The University of Melbourne)
Tom Clark (Victoria University)
Ravi de Costa (York University, Canada)
Description
Many consider the formal reconciliation process in Australia to have been a failure, yet the need for a more effective engagement between Indigenous and other Australians remains pressing. This project examines the Australian experience of reconciliation, asking how the process of reconciliation in Australia can connect to the attitudes of non-Indigenous people in ways that may prompt their engagement with Indigenous needs and aspirations.
This project has undertaken original focus group research to explore non-Indigenous engagement with reconciliation in Australia. It considers ways to transform the relationships between Indigenous and non-Indigenous people in light of debates about constitutional recognition and renewed called for treaties with Aboriginal and Torres Strait Islander peoples.
Grant type
ARC Discovery Project (2014-2018)
Researchers
Description
This project was funded for four years under the ARC Discovery Project scheme (2014-2018). It is the first national study of the clauses in Aboriginal Protection Acts which allowed Aborigines to be released from control by the government, also known as exemption policies, and the extraordinary intimate colonial archives that they created. It argued that as well as the painful family dislocations and disruptions to identity that some argue are on par with the Stolen Generations, Aboriginal people's interactions with exemption could also be stories of agency, negotiation, refusal and activism. A website to be launched in 2018, will provide a sensitive platform for the exchange of information gathered by the project with members of the Indigenous community who were, or whose family members were, impacted by the policy.
Researchers
Assoc. Professor Chris Healy
Descriptions
Travelling Television
Currently in development, Chris Healy's 'Travelling Television' argues that certain kinds of television re-fashioned relations to place and occupation for non-Indigenous Australians in the second half of the twentieth century.
Australian Indigenous Filmmaking: Returning to Country
This is an ongoing research project being carried out by Chris Healy, Therese Davis and Romaine Morton. The work will take the form of a website that goes live in November 2018 and a collaboratively authored book for the University of Edinburgh Press 'World Cinema' series that will appear in 2019.
Researchers
Description
This project examines the Cashless Debit Card trial in the East Kimberley, Western Australia. The Card targets First Nations people disproportionately where 82% in the East Kimberley trial are First Nations. Like other income management programs, the Card aims to restrict cash and purchases to curb alcohol consumption, illegal drug use and gambling. The current study reviews the Cashless Debit Card in the context of current policies managing Indigenous consumption.
The project also examines aspects of the trial in the East Kimberley including its implementation, lack of community engagement, community resistance and effects on money management. Findings thus far indicate a chaotic trial period, as well as a deeply flawed logic, disconnected from the relational poverty experienced by people receiving state benefits. Further, the research team reveal that by targeting First Nations subjectivities with behavioural conditions, state benefits reveal themselves as a contemporary technology of settler colonisation and assimilation.
Researchers
Description
Adrian Little's work looks to gain a deeper understanding of the Prime Minister's rejection of the Uluru Statement and Referendum Council Report. In particular, Little focuses on the role played by the proposal for an Indigenous voice to parliament in this rejection. Little contends that the Uluru Statement rightfully demanded a three-pronged approach, and that all three are necessary for progress on Indigenous-settler relations. The truth and treaty elements of the proposed Makarrata commission are argued to be just as controversial as the proposal for voice. Little explores truth in a comparative light as a way of clarifying the choices Australia will face in how to institutionalise truth processes. This ranges from the South African attempt to build an institution which saw truth as central to reconciliation, through to Northern Ireland where the pursuit of truth remains deeply controversial twenty years after it was decided that the issues were too raw to form part of the Good Friday Agreement.
Researchers
Description
This research explores fundamental questions of Australian Aboriginal identity in 21st century Australia. Julia Hurst argues that cultural and political debate about the value of urban Aboriginal identities often serves to disempower Aboriginal voices. Hurst's research will test location bound historical assumptions of Aboriginal belonging along with what are often considered the fixed historical processes of Aboriginal identity making across time. Following the question: 'What is your Indigenous heritage, when your heritage is defined by convincing other people?' Hurst will analyse narratives of urban Aboriginal identity in key locations around Australia, including Melbourne, Sydney, and Brisbane. The differences between these locations will help to shape a multi-site, interdisciplinary analysis of new urban Aboriginal identities under varying cultural, economic and historical conditions.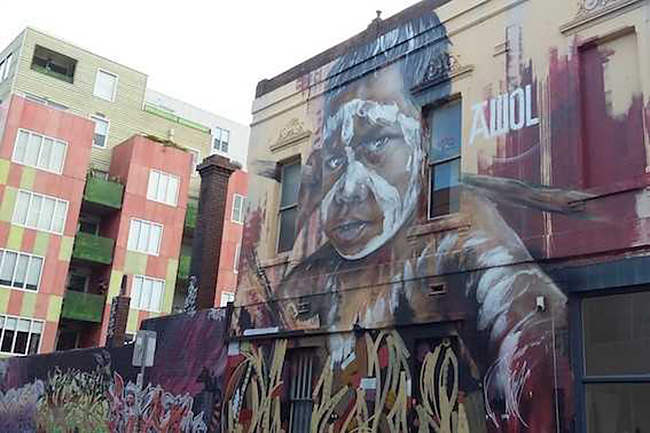 Researchers
Assoc. Professor Sarah Maddison
Dr Sana Nakata
Professor Karen Farquharson
Description
It has long been assumed that when people know better, people will do better. The current state of affairs for Indigenous peoples around the world suggests that this is not the case. Research has shown that even when individuals know more about the history and social contexts of Indigenous peoples, their views upon Indigenous peoples' rights and political status may not necessarily shift. Cultural Awareness and Competency has become a key institutional process for educating individual employees of their responsibilities toward Indigenous peoples in their professional settings. This research project will explore the paradigm of cultural awareness in education, employment training and policy-making and analyse the ways in which it informs and shapes Indigenous-Settler relations at work and beyond.
Researchers
Dr Sana Nakata
Daniel Bray (La Trobe University)
Description
Children have figured strongly in Australian political controversies. In twenty-first century Australia, some of the most controversial political debates have centred on the lives of Aboriginal and Torres Strait Islander children, and child asylum seekers at Australia's borders. The project undertakes an extensive analysis of representative claims made about both groups of children to demonstrate the ways in which political debates are transformed by the appearance of children. By examining representative claims about children and the impact of these claims on political decisions, this project engages with emerging literature on the relationship between democratic theories of representation and the conduct of 'real politics' to develop a political account of childhood and explore its implications for policy-making.
Researchers
Description
David Nolan is currently leading a research project that explores the changing ecology of Indigenous news production and representation, following the emergence of a burgeoning sector of Indigenous digital media initiatives. These initiatives have taken advantage of the affordances to digital platforms to develop new outlets for Indigenous self-expression, representation and exchange, and have gained an increasing level of prominence in mainstream media, both through specific tactical interventions and longer term partnerships with mainstream news organisations. In collaboration with Indigenous journalist Jack Latimore, this research is exploring the degree to which new digital tools, including an app developed by Latimore for the Centre for Advancing Journalism, have the potential to facilitate effective strategies for improving the range and quality of Indigenous news representation in Australia's wider news ecology.
Researchers
Description
This project aims to investigate the inherited family secrets, stories, and memories that inform Australians' understandings of colonial history. The histories told in schools and museums shape national identity and impact Indigenous-settler relations. But little is known about the histories told or concealed within families, and how they drive people's political views and promote or stymie national truth-telling. This research intends to benefit individuals and communities working toward national reckoning via creating knowledge about how viewpoints are created, fixed, and altered over time. It also aims to show how educators can use family histories to teach people about intergenerational inequalities, cultural traumas, and hidden diversities.