The Abbey Art Centre: Building a Digital Repository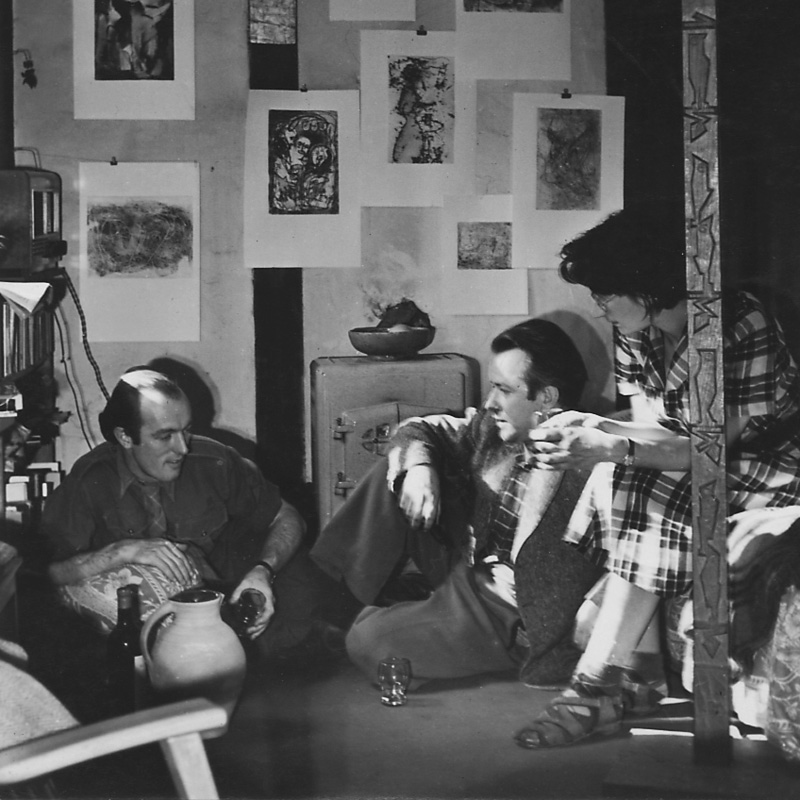 Academics
Professor Ian McLean and Dr Jane Eckett
School of Culture and Communication
Intern
Julia Pelosi-Thorpe
School of Languages and Linguistics
Project description
The Abbey Art Centre was a residential community of artists outside London established by the art collector William Ohly, attracting many expatriate Australian artists as residents during the post-war period, 1947-57. This project aims to create a digital repository that documents the Abbey's resident artists, collating photographs and catalogue details of individual artworks made at the Abbey, as well as scanned archival material. The internship will use an example set of this content to explore possible platforms, such as Omeka, for developing the repository, testing metadata schemas, appropriate management of permissions, and looking to create a trial public interface for the project.
Project outcome
Omeka uses Dublin Core Metadata so the first step this internship was to research how the 45 fields in an existing Filemaker Pro database mapped onto the 15 Dublin Core Metadata elements. Once a road map was established, we exported the full Filemaker Pro dataset into Excel where we further manipulated it: concatenating multiple fields into single fields that better mapped onto Dublin Core. From Excel we performed a trial upload of 1426 records, without images, to a test Omeka site. Afterwards we set up an Abbey Art Centre Omeka website and manually entered 10 records, with images, to explore different object types (artworks, documentary photographs and printed texts). We concluded Dublin Core is too generic to suitably describe physical objects such as artworks and that more research is needed into other metadata standards, such as VRA Core, used by online platforms such as Collective Access.
Want to get involved with the Digital Studio internship program? We welcome applications from research students to undertake the internship, and from academics and external organisations interested in hosting an internship and supervising an intern.