Artist Management and Arts Leadership Book Launch
Launch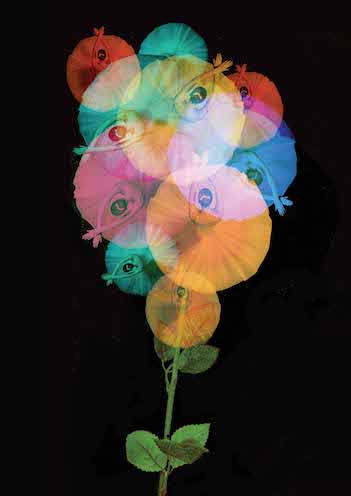 4th Floor Linkway
John Medley

Map
This event is now fully booked.
Dr Guy Morrow and Associate Professor Josephine Caust are teaming up to launch their new books.
Guy Morrow's book Artist Management: Agility in the Creative and Cultural Industries (Routledge) makes a major contribution to our understanding of the creative and cultural industries, of artistic and managerial creativities, and of social and cultural change in this sector. To be launched by Associate Professor Kate MacNeill.
Josephine Caust's book Arts Leadership in Contemporary Contexts (Routledge) explores and critiques different aspects of arts leadership within contemporary contexts and is an exploration of the ways arts leadership is understood, interpreted and practised within a changing cultural and economic paradigm. To be launched by Mr James McCaughey.
Both books are important pieces of research and are valuable study aids for the graduate students in the Arts and Cultural Management program at the University of Melbourne.
Presenters
Associate Professor Josephine Caust

Honorary (Principal Fellow)


Associate Professor Jo Caust is an Honorary (Principal Fellow) in the School of Culture and Communication at the University of Melbourne and formerly Associate Professor in Arts and Cultural Management in the School of Management at the University of South Australia. She is Founder Editor of the *Asia Pacific Journal of Arts and Cultural Management* and is the author of *Arts and Cultural Leadership in Asia and Arts Leadership: International Case Studies.* She has also worked in the arts sector as an arts practitioner, manager, bureaucrat and consultant.

Dr Guy Morrow

Lecturer in Arts and Cultural Management
University of Melbourne

Dr Guy Morrow is a Lecturer in Arts and Cultural Management at the University of Melbourne, Australia. He is author of *Artist Management: Agility in the Creative and Cultural Industries* and coauthor of *The New Music Industries: Disruption and Discovery.* Guy has also worked extensively as an artist manager in the international music industries.

Mr James McCaughey

James McCaughey is a graduate of the Universities of Melbourne, Cambridge and Dublin and has been a member of the Theatre Board of the Australia Council, a Trustee of the Geelong Performing Arts Centre and is currently Chairman of the Board of the Gasworks Arts Park. In 2016 he was made an Honorary Doctor of Letters at the University of Melbourne.

Associate Professor Kate MacNeill,

Director of the Graduate School of Humanities and Social Sciences and Associate Dean (Graduate Studies) in the Faculty of Arts