Tanka, Haiku and Senryu Performance
Performance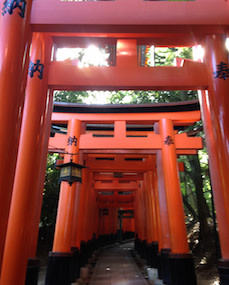 4th Floor Linkway
John Medley

Map
Come and enjoy tanka poetry from Melbourne's Japanese community in a special event with Mel-Tanka-Kai (Melbourne Tanka Group), Myron Lysenko, Dr Grant Caldwell and Dr Elizabeth Beaton.
The Melbourne Tanka Group poets will share some of their work which has been translated for a new anthology, reading in Japanese with the English translation displayed simultaneously. There will be accompanying readings of haiku, senryu, and other poetry by Myron Lysenko, Dr Grant Caldwell and Dr Elizabeth Beaton. The Yukari Echo Japanese Women's Choir will perform.
This event is a follow up to the Mel-Tanka-Kai's performance in last year's Japanese Australian Poetry Festival at the University of Melbourne. The group has produced their own anthology in Japanese. A new anthology with English translations, produced for the festival, will be available for a gold coin donation.
Image by Sachiko Kubota of the Mel-Tanka-Kai.
Presenters
Dr Elizabeth Beaton

Poet


Elizabeth Beaton's first poetry collection, *Unbroken Circle*, was published by the Melbourne Poets Union in 2017; she was shortlisted for the ACU Prize For Poetry in 2017.

Myron Lysenko

Myron Lysenko worked as a professional poet (1989 2010) with Nexus Arts Booking Agency and is the author of five books of poetry and haiku. He teaches creative writing at the Carlton Neighbourhood Learning Centre and at the Woodend Neighbourhood House. He is the convenor of Chamber Poets, a monthly reading of spoken word. Myron plays ukulele and writes songs for his poetry band Black Forest Smoke. Myron is Victorian Representative for the Australian Haiku Society.

Dr Grant Caldwell

Senior Lecturer in Creative Writing
The University of Melbourne

Senior Lecturer in Creative Writing at the University of Melbourne and has published eight collections of poetry.