Disorder and Bewilderment
Free Public Lecture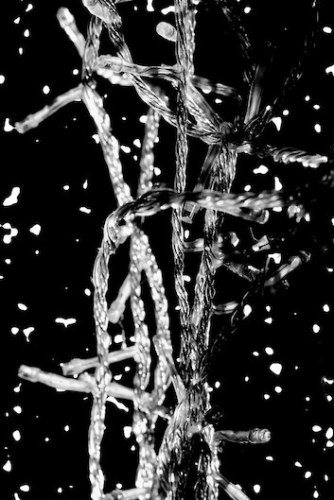 Public Lecture Theatre
Old Arts

Map
Macgeorge Visiting Speaker Award Lecture
Presented by Jack Halberstam, Professor of Gender Studies and English, Columbia University.
This event is now fully booked
In this talk, I want to access the alluring topic of disorder by presenting some work from a book in progress on wildness or 'queerness after nature'. Wildness is a great category with which to think – it references all at once the opposite of civilization; the idea of unsorted relations to knowledge and being – if, as Foucault proposes, there is an order of things, I propose there must also be a disorder of things; this is what I call 'nature after nature'; queerness after and before nature and life as an encounter with both the biopolitical forces of being and the necropolitical forces of unbecoming. And while we think of sexual and gender minority identities as ways of extending the meaning of embodiment, they actually introduce a wildness and a disorder into the system as a whole. Here and now, I offer three aesthetic frames with which to approach the trans* variable body in ways that elude language, bewilder, create wonder and curiosity and offer new or different landscapes of embodiment. –Jack Halberstam
Supported by the Macgeorge Bequest
Image: Chaos by D Simmonds.
Presenter
Jack Halberstam

Professor of Gender Studies and English
Columbia University

**Jack Halberstam** is Professor of Gender Studies and English at Columbia University. Halberstam is the author of five books including: *Skin Shows: Gothic Horror and the Technology of Monsters* (Duke UP, 1995), *Female Masculinity* (Duke UP, 1998), *In A Queer Time and Place* (NYU Press, 2005), *The Queer Art of Failure* (Duke UP, 2011), *Gaga Feminism: Sex, Gender, and the End of Normal* (Beacon Press, 2012), and *Trans*: A Quick and Dirty Account of Gender Variability* (Oakland: University of California Press, 2018) and has written articles that have appeared in numerous journals, magazines and collections. Halberstam has also coedited a number of anthologies including *Posthuman Bodies* with Ira Livingston (Indiana University Press, 1995) and a special issue of *Social Text* with Jose Munoz and David Eng titled "What's Queer About Queer Studies Now?" Halberstam is currently working on several projects including a book titled *WILD THING* on queer anarchy, performance and protest culture, the visual representation of anarchy and the intersections between animality, the human and the environment.