Reconciliation Week: Treaty Panel Discussion
Other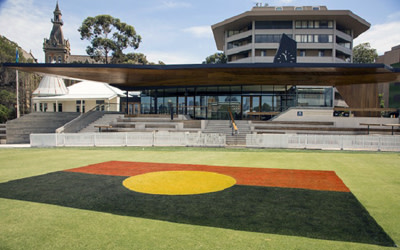 Sunderland Theatre
Medical Building (Building 181)
Grattan Street
Map
The Victorian State Government is currently navigating a treaty process and panelists will share their views and experience of the concept and process. There will also be an opportunity for an audience Q&A with the panel members.
Panel Facilitator: Professor Sarah Maddison, Co-Director Indigenous-Settler Relations Collaboration
Panelists: Lidia Thorpe and Clare Land.
Light refreshments will be available following the session.
Photo: Tobias Titz
Event bought to you by the Faculty of Arts, Faculty of Arts Equal Opportunity Committee and Co-Director, Indigenous-Settler Relations Collaboration