Melbourne Masterclass: Cai Guo-Qiang
Seminar/Forum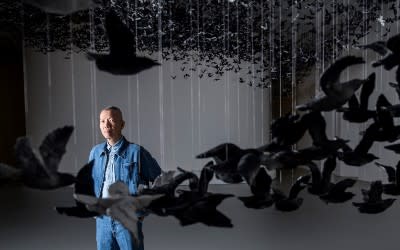 National Gallery of Victoria
Arts Precinct
180 St Kilda Road, Melbourne
Map
As an artist, Cai Guo-Qiang draws rich inspiration from his Chinese heritage, exploring traditional motifs and philosophies. Yet his work is also universal and inherently international, influenced by his many years spent in New York and Japan. If he has a signature medium, it may be gunpower: he uses the substance to create large-scale works on paper, as well as spectacular outdoor 'explosion events'.
In 2019, the National Gallery of Victoria presents a world-first exhibition in which Cai Guo-Qiang's work responds directly to – and appears alongside – China's famous Terracotta Warriors. As part of the University of Melbourne's Learning Partnership with the NGV exhibition Cai Guo-Qiang: The Transient Landscape, the Faculty of Arts presents an evening Melbourne Masterclass unpacking the newly-commissioned and spectacular works by Cai Guo-Qiang on display.
This Masterclass offers attendees:
In-depth insight into the life and work of Cai Guo-Qiang, a Venice Biennale Golden Lion winner and a towering figure in contemporary art
Behind-the-scenes perspectives on how the exhibition came together in collaboration with Cai Guo-Qiang and his studio
An opportunity to spend time exploring the exhibition and its companion exhibition, Terracotta Warriors: Guardians of Immortality, after-hours with a fraction of the usual crowds.
Price: $65 General / $60 University of Melbourne Staff, Students and Alumni Prices cover refreshments and exhibition entry and are GST inclusive.
Follow the event link for the full schedule and bookings.
Presenters