Philosophy Under Occupation: Technology, Labour, Persecution
Symposium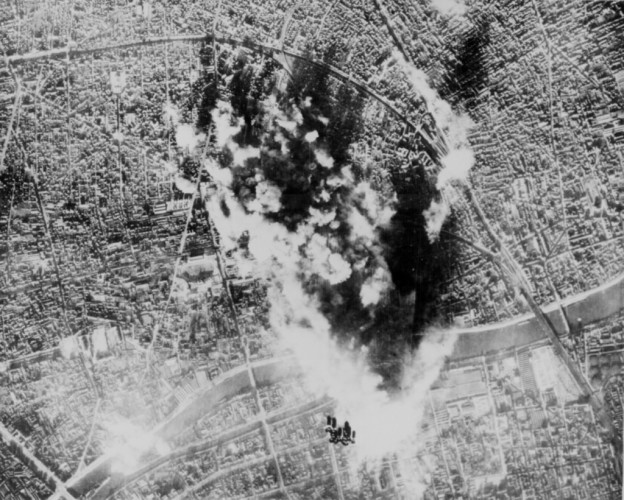 4th Floor Linkway
John Medley

Map
THIS EVENT IS NOW FULLY BOOKED
"The incredible encirclement of man was prepared long ago by the theories that aim at giving a flawless logical explanation of the world and that march in lockstep with the development of technology."
More than 20 years after Ernst Jünger's death in 1998, the German philosopher's work has proven disturbingly prescient. Only last year, Jünger's diaries as an officer in occupied Paris in World War II were published in English to wide acclaim. These intimate accounts, of high literary and philosophical quality, reveal Jünger negotiating compliance with acts of subversion and resistance against the Nazi regime. Perhaps Jünger's appeal and ongoing popularity is that of the escape artist: an unlikely survivor emerging from the slaughter of WWI trench-warfare, the siege of WWII totalitarianism, and later of the pensée unique of post-war liberalism. His life – and those of others in comparable situations – appear as evidence that history is both real and unrealistic.
This symposium aims to investigate the nature of the diverse strategies that have emerged from confronting and surviving the monstrous avatars of a totalising technological force.
Presenters
Associate Professor Birgit Lang

Associate Professor of German Studies
The University of Melbourne

**Birgit Lang** is Associate Professor of German Studies at the University of Melbourne. Her fields of research include the history of sexuality and psychoanalysis. Other fields of expertise include exile and migrant literature, with a particular focus on the cultural history of refugees from National Socialism. She is also coeditor of the series *Translation History* (Palgrave).

Associate Professor Justin Clemens

School of Culture and Communication
The University of Melbourne

**Justin Clemens** is Associate Professor in the School of Culture and Communication at the University of Melbourne. His publications include *Psychoanalysis is an Antiphilosophy* (Edinburgh UP 2013) and, with A.J. Bartlett and Jon Roffe, *Lacan Deleuze Badiou* (Edinburgh UP 2014). With Tom Ford, he is currently working on a book about Barron Field, the colonial Australian judge and poet.

Dr Giles Fielke

The University of Melbourne

**Giles Fielke** is a writer and researcher of film and media art histories. He is currently working on the Cantrills Collection at the University of Melbourne, where he completed his PhD in 2019.

Mr Nicolas Hausdorf

**Nicolas Hausdorf** is an editor, analyst, and essayist living in Castlemaine, Australia. He has written for publications including *Vice Magazine, Arena Magazine*, the *Hong Kong Review of Books*, and *Jacobite Magazine*. He has worked in digital activism, finance, narrative advertising, and city planning. *Superstructural Berlin* was published with Zero Books in 2015.

Dr Marilyn Stendera

Sessional Academic
The University of Melbourne

**Marilyn Stendera's** research focuses mainly on the phenomenological tradition, with particular interest in conceptualisations of time. She received her PhD in philosophy from the University of Melbourne, and has further undergraduate degrees in social theory and German. She has taught at Melbourne, Monash and for the Melbourne School of Continental Philosophy.