Playfully-Seriously Imagining Human and Non-Human Lives Otherwise
Free Public Lecture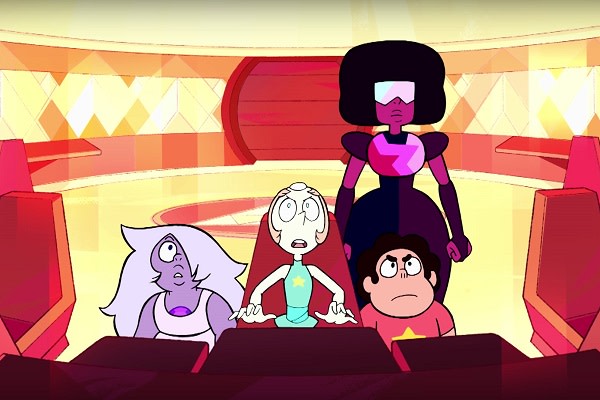 Yasuko Hiraoka Myer Room
Sidney Myer Asia Centre

Map
Several feminist scholars have recently suggested the importance of playfulness, creative, imaginative, and artistic interventions and activism in response to the neoliberal political and academic pressures of the current moment. This talk explores some critical examples of playfully-seriously imagining lives otherwise, and some emergent tensions around femininities and rage. Inspired by Jack Halberstam's work on Gaga feminism, low theory and the queer worlds of children's animation, this talk considers the cartoon Steven Universe and its three crystal gem protagonists. The show has been praised for its queer utopic sensibilities in relation to sexuality and family, and its blurring of key material-discursive binaries of interest to critical femininity studies. This talk mobilises the gem protagonists of Steven Universe to think about the broader possibilities of a 'queer alien cyborg-(crystal)goddess femininity'.
Presenter
Dr Amy Shields Dobson

Lecturer in Internet Studies
Curtin University

Dr Amy Shields Dobson is a Lecturer in Internet Studies at Curtin University. Her work focuses on gender politics, social media, youth, and feminine subjectivities. She is the author of Postfeminist Digital Cultures (2015), and editor of Digital Intimate Publics and Social Media (2018) with Brady Robards & Nicholas Carah, both published by Palgrave. Her recent projects include research into cybersafety and sexting education, female genital cosmetic surgery, and girls' and young women's popular and social media cultures.