What is Irish-Australian Literature?
Symposium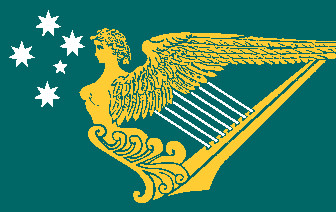 Celtic at Metropolitan
36-42 Courtney St
North Melbourne VIC 3051
Map
More information
T: 03 9035 5280
This symposium brings academic experts in Australian literature to present papers and join in discussion on the idea of Irish-Australian literature and to interrogate the category with appropriate theoretical tools. This is a relatively unexplored academic area – while there has been much research done on the social and political history of Irish-Australia, the cultural and literary history lags behind.
Yet there is a clear seam in Australian literature, from Frank the Poet, via Joseph Furphy to Tom Kenneally, Thea Astley and Gerard Windsor, which would (in some cases) arguably seem to merit the designation. Moreover, a strong element in the history of the University of Melbourne is also entwined with an Irish influence, overtly and otherwise, including such figures as the strongly Irish identifying poet Vincent Buckley (1925-88), an active nationalist and a poet who sought to directly intervene in Irish letters.
This symposium aims to bring academic inquiry to an interested wider public in an immediate way and will, we intend, allow for two-way exchanges between academic researcher and members of a community body with a cultural mission.
Presented by the Australian Centre, the Gerry Higgins Chair of Irish Studies, the Celtic Club Melbourne, and the School of Culture and Communication, University of Melbourne.
Presenters