Joyce and Critical Theory
Seminar/Forum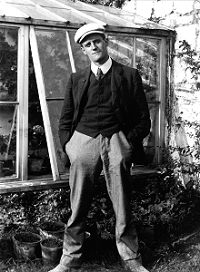 The Linkway, Fourth Floor
John Medley Building

Map
Jean- Michel will begin by evoking the James Joyce Symposium that took place in Paris in 1975, a moment marking the inception of a "political Joyce." After Philippe Sollers called Finnegans Wake a "revolution," Colin MacCabe followed suit.
However, it was felt that this revolution remained too close to a mere "revolution of the word," the hope of an avant-gardist ethos that Jolas and transition embodied between the wars. A little later, Jacques Derrida called Finnegans Wake a "hypermnesic machine" that contained our future, which suggests a more technological revolution in writing.
Can Joyce's last work be called "revolutionary" at all, and if so, in what sense? Looking back at the influence of the Italian historian Ferrero on the younger Joyce, Jean- Michel will try to recapture a sense of a critical edge never lost by the later Joyce. Joyce's philosophers tended to be Italian and all saw "myth" as a political tool, which has been expanded by Chiara Bottici's recent work.
As Len Platt amply demonstrated, the Wake aims at destroying any form of racist and nationalist ideology. Here, drawing both on Georges Bataille and on Adorno's later aesthetics, Jean will try to go further by contending that Finnegans Wake created a "critical myth."
Presenter
Professor Jean- Michel Rabaté

Professor of English and Comparative Literature
The University of Pennsylvania

Jean Michel Rabaté is a Professor of English and Comparative Literature at the University of Pennsylvania. One of the founders and curators of Slought Foundation in Philadelphia (slought.org), he is a managing editor of the Journal of Modern Literature. Since 2008, he has been a Fellow of the American Academy of Arts and Sciences. Rabaté has authored or edited 40 books on modernism, psychoanalysis, contemporary art, philosophy, and writers like Beckett, Pound and Joyce.