Critical Fashion Studies Conference
Conference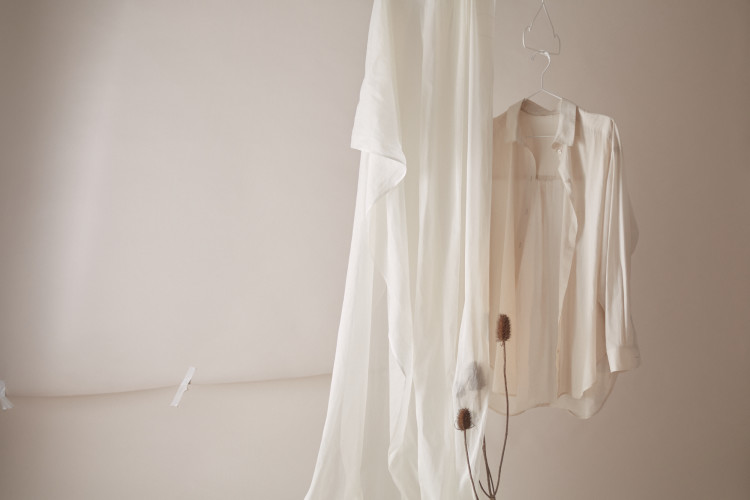 The aim of this two-day conference is to build academic research and industry networks to address a range of themes relevant to the future of fashion, including: sustainable and ethical fashion production and consumption; fashion start-ups and economic sustainability; corporate models of social responsibility and transparency; "slow" fashion and new economies of value; critical femininities and the feminization of fashion production and consumption; fashion entrepreneurs in South-East Asia and the Pacific; and local and global labour practices.
Hosted by the Critical Fashion Studies research collective in the School of Culture and Communication, at the University of Melbourne, the conference will include keynote lectures from Associate Professor Ilya Parkins (University of British Columbia) and Associate Professor Toby Slade (UTS) as well as fashion industry panels and academic papers from postgraduate students, early career researchers, and established scholars working on fashion from a range of disciplines and methodologies.
Presenters
Associate Professor Ilya Parkins

University of British Columbia

Ilya Parkins is Associate Professor of Gender and Women's Studies at the University of British Columbia's Okanagan Campus. She is the author of Poiret, Dior, and Schiaparelli: Fashion, Femininity and Modernity (Bloomsbury 2012) and coeditor of the book Cultures of Femininity in Modern Fashion (University of Massachusetts Press 2011) and a recent issue of Australian Feminist Studies (2019) on Fashion. Her work on fashion, feminist theory and femininities has appeared in Feminist Review, Time and Society, Biography, and Australian Feminist Studies, along with other journals and edited collections. Her current work on wedding apparel in feminist wedding media is supported by the Social Sciences and Humanities Research Council of Canada.

Associate Professor Toby Slade

University Technology Sydney

Dr Toby Slade has lived and worked in Japan for over 15 years lecturing in fashion and art at Bunka Gakuen University and Keio University. In 2020 he is taking up an Associate Professorship as Head of Fashion at UTS. His research focuses on Asian responses to modernity seen through art objects of the everyday like fashion and popular culture. His first book, Japanese Fashion: A Cultural History (Berg 2009) examined the modernity of Japanese clothing and the implications of that unique sartorial history for contemporary theories of fashion. His recent book Introducing Japanese Popular Culture (Routledge 2018) presents the latest scholarship on contemporary Japan especially in fashion and contemporary art. His current research focuses on the history and contemporary forms of luxury and its changing meaning. He is a founding member of the Research Collective for Decolonialising Fashion (RCDF).