Literature and the face: A critical history
"He gave her a momentary glance, – a glance of brightness..."
~ Jane Austen, Persuasion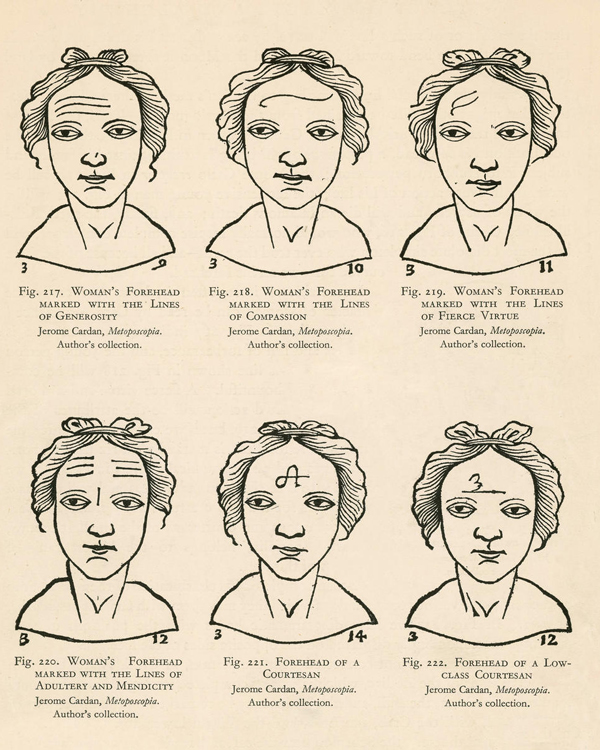 This project is an historical study of the way the human face is represented in literary texts. The history of the face is often told in visual terms; our project sees the literary text as a crucial site for reading and analysing facial expression. It examines the ways that literary texts dramatise, enact and encourage cognitive and emotional acts of comprehension and empathy.
Literature and the Face aims to chart and analyse the representation of the human face in literary texts from the medieval to the contemporary era. It expects to generate comprehensive new knowledge about changing literary and textual discourses about the face by combining rhetorical analysis, the insights of cognitive literary theory, and digital methodologies. Significant outcomes include a deeper understanding of the cultural history of facial expression, identity and emotion, with particular attention to gender and ethnicity. The project's engagement activities will illuminate the relationship between literary history and contemporary social understandings of the face and allow us to better understand current transformations in facial recognition.
Our principal methods are drawn from literary and philosophical traditions, but we will also be considering some examples of visual tradition, and the meaning of the face in contemporary culture: for example, the face as mediated by digital culture and surveillance; the nature of the masked face in the COVID era; and medical and social discourses around facial disease, injury and congenital difference. We aim to combine this last topic with our interest in perception and cognition to develop further dialogue with developments in the critical medical humanities.
Aims
To compile a cultural history of the imaginative, fictional and narrative representations of the human face as a means of charting historical changes in the literary tradition from the medieval past through to the present
To identify and account for changes in the way literary texts describe facial expression, identity and emotion, with particular attention to the role and significance of gender and ethnicity
To write a symptomatic long history of the trope of the 'speaking face' as an example of cognitive and perceptual processes, especially in relation to the history of the novel
To develop a comprehensive new methodological program for long-range literary history that combines theoretical, historical and cognitive models
To enhance international, cross-disciplinary collaboration in literary studies through shared research and writing and exceptional international training and mentoring
To establish research methodologies for examining large-scale corpora of selected texts of Australian literature via a suite of digital tools
To contribute to public debates on topics such as the use of facial recognition software, social media practices, the shaping forces of gendered and ethnic identities, and the way we increasingly use the face as a social commodity
Interview with Stephanie Trigg, Redmond Barry Distinguished Professor of English
Literature and the Face: An Interview with Professor Stephanie Trigg on the representation of the human face in literary texts

Project Chief Investigator Professor Stephanie Trigg recently sat down with our Senior Communications Advisor Kayla Robertson to share more about the project.

Kayla: What is the background to this project?

Stephanie: It emerged – in part – out of the work I did through the ARC Centre of Excellence for the History of Emotions (CHE). A lot of the work I did there was on emotion on the human face, and in particular the medieval face. I became really intrigued by what I call the "as if to say" trope. The classic example of this is from Toto's song Africa:

I stopped an old man along the way
Hoping to find some old forgotten words or ancient melodies
He turned to me as if to say
"Hurry boy, it's waiting there for you"

The song writer reads the expression on the man's face and puts that gesture into words – and that's the trope that's at the heart of this project. It's such an interesting idea, because it's completely textual. When we think about the face we often think about cinema and art and the visual: we are accustomed to looking at a face and reading its expression. But in the textual realm there's another imaginative layer where writers are trying to capture a visual element but without recourse to an image. In a fictional and literary sense, it's so cool, because these moments are often narrative turning points where readers have to work quite hard to imagine the feeling of a face that speaks silently. Chaucer is the first English writer to use this trope in the fourteenth century.

It raises a number of questions. For instance: who's reading the face? Is it a character, or the narrator? And then other questions follow over the longer term: who uses this trope? Is it something that male or female writers do more? Do male authors read female faces in the same way that female authors read male faces? What's the disparity between the way that an author or narrator might read a face and put words to a face, and the way characters might read each other's faces?

My hunch is that it's almost always reliable. That it's generally a good reading when a character or an author translates a character's facial expression into words. It has a privileged status as an insight into their feeling. This might be something that the person whose face is speaking cannot say directly out loud, but facial discourse of this kind nearly always seems to express something candid or truthful about them.

We can also think about the embodied and cognitive effect on the reader. If you read something like the account of somebody's eyebrow moving, what goes through your mind as the reader? Do you feel your own eyebrow moving? Do you see somebody's eyebrow moving? What kind of correlation is going on between you, the narrator or the character, and what you're reading in the text? Our research partner, Professor Guillemette Bolens from the University of Geneva, will be so important to this project in answering these kinds of questions, because she's done a lot of work on cognitive literary studies and kinesic knowledge.

So, the project emerges out of the History of Emotions but with greater emphasis on the relation between cognition and rhetoric that will help us chart the history of the way we write about faces in literary fiction.

Kayla: Can you give us some examples?

Stephanie: In Jane Austen's Persuasion there's a famous and beautiful example where Captain Wentworth sees a stranger admiring Anne Elliot. "He gave her a momentary glance, – a glance of brightness, which seemed to say, 'That man is struck with you, – and even I, at this moment, see something like Anne Elliot again.'" That phrase "a glance of brightness" really draws attention to this glance as a privileged moment of intimacy between the two former lovers. But often it's brothers and sisters speaking to one another, communicating across a crowded room, where things can't be said directly. Austen's novels are about public intercourse between family and friends: the speaking face sets up lines of communication between characters and brings the reader into intimate relationship with them, often at the expense of other characters. Sometimes there's even a snarky aspect to it. In Mansfield Park, the butler summons Fanny Price into Sir Thomas' study to receive a proposal of marriage from Henry Crawford. But her officious aunt Norris is sure this is a mistake and jumps up to go instead. But Baddeley the butler insists the message is for Fanny: "And there was a half-smile with the words which meant, 'I do not think you would answer the purpose at all.'"

Kayla: At this point, who are the team members involved and what knowledge or experience do they bring?

Stephanie: I am the Lead Chief Investigator for this project, and I've written two studies already looking at the speaking face. One is on Chaucer – so interesting to see the way he adapts this trope from his French and Italian sources! – and the other was on Jane Austen. I read all of the Austen novels and made notes of all the times that characters' faces speak or move in other gestures. But this project will involve developing some more sophisticated ways of searching digital archives of literary texts, so we can start to track changes in the way people write about faces over a much greater range of texts.

The other thing that I like to do is to write projects that have long histories. My work on Chaucer has been about 14th century literature, but also the long history of Chaucer's reception. Another book I did was on the Order of the Garter, which is the 14th century chivalric order that still goes on today. This involved the history of how medieval ritual gets remade for contemporary tourism, politics and royal gossip. I love writing these long cultural histories, so I'm hoping this project can go from medieval to as close to the present as we can.

Other team members include Dr Joseph Hughes, who is an expert in the early history of the novel and novelistic form. Our general theory is that the study of textual facial expression really evolves with the novel, when you get a whole series of different perspectives of characters talking to each other. Joe brings that expertise. He's also an expert Deleuzian too, which is crucial for the project. Deleuze has a lot to say about the face, how we interpret it, and what it means philosophically.

Professor Guillemette Bolens in Geneva brings specialist kinesic understanding of gesture and the face to the project. She's also a medievalist – like me – and works on medieval through to modern literature. She writes in English and in French. Joe is also fluent in French. So we'll try and do English and French literature if we can from the 14th century through to at least the 18th century, and hopefully much later too .

Tyne Sumner is the project's Postdoctoral Research Associate. Her research areas include c20th American literature, poetry and surveillance studies, but she has also published on Australian literature and data ethics. She's a well-respected Digital Humanities specialist and will enable the project's cross-disciplinary aims as well as its digital methodologies.

Kayla: What are your hopes for the outputs from this piece of work?

Stephanie: I've mostly been talking about the speaking face trope, but we plan to address other topics around the changing ways writers describe the expressive human face, and are also hoping to involve our students in some of this research too, identifying examples from their own reading.

The face is also a fantastic subject for interdisciplinary work. It is a central topic in art history, photography and cinema studies, but there are also profound psychological and cognitive issues around the facial expression of emotion; social and technological questions about surveillance and facial recognition programs; medical and social questions around facial disability and deformity; ethical issues about the distinction between human and animal faces; the representation of ethnic differences; and political issues around the use of facial images in satire, for example. We are also keen to engage with creative writers about their contemporary practice when it comes to describing faces and facial expressions and encounters. So this could well be a project where different parts of the School, and other parts of the University might come together to work across different disciplines.

Stephanie Trigg is Redmond Barry Distinguished Professor of English, and is a Foundational Chief Investigator of the Australian Research Council Centre of Excellence for the History of Emotions (CHE). Literature and the Face: A Critical History is an Australian Research Council Discovery Project that begins in March 2020.