Melbourne Classics Quiz 2019
Other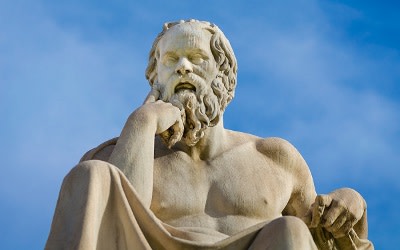 University House
Professors' Walk

Map
More information
T: 0383440018
Friends, Romans, Melburnians – lend us your minds! The Melbourne Classics Quiz is back by popular demand.
The Faculty of Arts at the University of Melbourne invite you to a Quiz Evening at University House.
Enjoy $5 pizza and drinks at happy hour prices. Togas are optional, and there will be prizes.
Come on to campus and have some classic fun – and in the process test your general knowledge of all things ancient. The quiz will cater to everyone, from casual Classicists to the Ancient Greek-fluent, and it will be fun. The main thing is just to be curious! Carpe diem – seize the day!
The Classics Quizmasters will be Professor Tim Parkin (Elizabeth and James Tatoulis Chair in Classics), and Dr Roslynne Bell.
Get a team together or just come along and join one on the night – the maximum team size is 10.
All individuals attending are asked to register online prior to the quiz.
Being Human Festival 2019
This event is being held as part of the 2019 Being Human Festival. Founded in the UK as the only national festival of the humanities, Being Human is now a global celebration dedicated to demonstrating the breadth, diversity and vitality of the humanities.
Presenter
Professor Tim Parkin

Elizabeth and James Tatoulis Chair in Classics
The University of Melbourne

Tim Parkin joined the Classics and Archaeology department at the University of Melbourne in 2018 as the inaugural Elizabeth and James Tatoulis Chair in Classics. Before this he had spent over 11 years as Professor of Ancient History at the University of Manchester (UK). He is a New Zealander by birth who was awarded a D.Phil. at Oxford as a Rhodes Scholar and who, since 1989, has worked in universities in New Zealand, Australia, and the United Kingdom, as well as spending 14 months in Germany as an Alexander von Humboldt research fellow. Tim¹s teaching covers both Greek and Roman history and classical languages. His main research is in ancient history, particularly Roman social, cultural, and demographic history.