Presence and Social Obligation: A Lecture on the Share
Free Public Lecture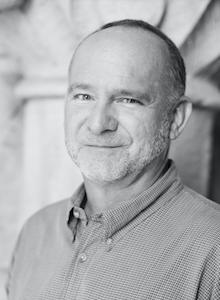 Forum Theatre, Level 1
Arts West

Map
More information
T: 0432239183
In a recent book, Professor James Ferguson analysed the figure of the share as a principle of distribution of social protection payments or "cash transfers" in the global South in general, and in southern Africa in particular. Noting that today's existing schemes of distribution are (like all "social" schemes before them) limited by principles of nation-state membership, he concluded with the suggestion that it may be possible to detect new logics of social obligation emerging that work not according to a logic of citizenship and national membership, but according to a principle that he called "presence".
This lecture is an attempt to elaborate this conception, and to develop a more complete account of how such an understanding of presence might provide a basis both for an expanded sense of social obligation and for more inclusionary forms of politics.
Presenter
Professor James Ferguson

Professor of Anthropology
Stanford University

James Ferguson is the Susan S. and William H. Hindle Professor in the School of Humanities and Sciences, and Professor in the Department of Anthropology. His research has focused on southern Africa (especially Lesotho, Zambia, South Africa, and Namibia), and has engaged a broad range of theoretical and ethnographic issues. These include the politics of "development", ruralurban migration, changing topgraphies of property and wealth, constructions of space and place, urban culture in mining towns, experiences of modernity, the spatialization of states, the place of "Africa" in a real and imagined world, and the theory and politics of ethnography. Running through much of this work is a concern with how discourses organized around concepts such as "development" and "modernity" intersect the lives of ordinary people. Professor Ferguson's more recent work has explored the surprising creation and/or expansion (both in southern Africa and across the global South) of social welfare programs targeting the poor, anchored in schemes that directly transfer small amounts of cash to large numbers of lowincome people. His work aims to situate these programs within a larger "politics of distribution," and to show how they are linked to emergent forms of distributive politics in contexts where new masses of "working age" people are supported by means other than wage labor. In this context, new political possibilities and dangers are emerging, even as new analytical and critical strategies are required. His book on this topic (Give a Man a Fish: Reflections on the New Politics of Distribution) was published in 2015. Since this latest book, he has been working on two new projects. First, a programmatic paper (coauthored with Tania Li, "Beyond the 'Proper Job') argues for the need for an analytical refocusing of global politicaleconomic inquiry in response to the diminishing centrality, in much of the world, of livelihoods based in stable waged labor, and a widespread loss of faith in the promise of the semimythical "proper job". Second, a new theoretical essay (now in progress) explores the ways that "presence" (rather than membership) can serve as a basis of social obligation (including the obligation to share). He is also beginning work on a project exploring alcohol consumption as a site for thinking about the problem of freedom, regulation, and the self (in southern Africa and beyond).