Can 'Love' Help Overcome the Distance Between us?
Free Public Lecture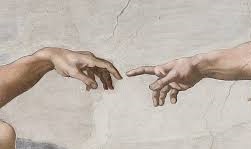 Kathleen Fitzpatrick Theatre
Old Arts
Professor's Walk
Map
More information
T: 8344 0472
If we accept that the distance between individuals is irreducible, how can we best imagine a moral society? In this lecture Professor Nigel Rapport will argue for one in which we move beyond indifference, stereotypes and identity politics to recognise human beings as individuals through understanding 'love' as a public virtue. Such a 'loving recognition' has the potential to acknowledge the other as individual – as different, but no less deserving of being accorded a place in the world. Informed by anthropology, art, literature, philosophy and psychology, this lecture will explore the role 'love' could play in affecting social integration on a global scale.
"We're born alone, we live alone, we die alone. Only through our love … can we create the illusion for the moment that we're not alone." – Orson Welles
Presenter
Professor Nigel Rapport

Chair in Anthropological and Philosophical Studies
University of St Andrews

Professor Nigel Rapport has held a Chair in Anthropological and Philosophical Studies at the University of St Andrews since 1996 and he is currently the Head of its School of Philosophy, Social Anthropology, Film and Music. He has also held a Canada Research Chair and been elected Fellow of the Royal Society of Edinburgh. This year Professor Rapport was awarded the Miegunyah Distinguished Visiting Fellowship which enables overseas scholars of international distinction to come to the University of Melbourne and contribute to its academic, intellectual, and cultural life.