Indigenous Representation and Constitutional Development in Settler Democracies
Seminar/Forum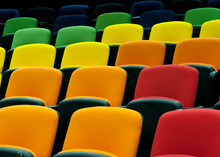 Level 4 Linkway
John Medley

Map
How have democratic constitutions adapted to deal with the specific situation and concerns of Indigenous peoples? Much has been written about an expanding common law approach to the rights of Indigenous peoples (including land rights of various forms). However, considerably less scholarly attention has been given to the ways that settler society constitutions have developed to provide more effective political representation for Indigenous citizens. In several sub-national jurisdictions in Canada, the US, New Zealand/Aotearoa and the Scandinavian countries, these developments are quite significant. Several jurisdictions in Australia are now seeking to create new institutions to provide for more effective representation of Indigenous peoples in democratically elected assemblies.
Presenter
Associate Professor Ravi de Costa

York University

Ravi de Costa (York University) originally emigrated to Canada from Australia to take up a Postdoctoral Fellowship in the Institute on Globalization and the Human Condition at McMaster University. Prior to joining FES in 2007, de Costa also taught at Trent University in the Department of Political Studies. Ravi's research and teaching interests are in comparative and global approaches to the legacies of colonialism and Indigenous politics. His PhD dissertation was a comparative study of treatymaking in Canada and reconciliation in Australia. During his postdoctoral work he broadened his research to include Indigenous politics beyond the nationstate and to examine Indigenous peoples' activism both in transnational networks and in global institutions. Ravi's current projects include collaborative work on Canada's Truth and Reconciliation Commission as well as research that examines the conflicts and alliances between Indigenous communities and environmental actors.