First CONREP Policy Report
Summary
With 70.8 million people forcibly displaced globally, refugee protection is one of the most pressing transnational issues for migration scholars and policymakers to address. Increasingly, displaced people seek durable solutions in wealthy western states that are progressively hardening their migration control strategies. One way that destination states resist irregular movement of displaced people is by implementing refugee externalisation policies.
This policy report draws on research conducted as part of a research network entitled the 'Comparative Network on Refugee Externalisation Policies' (CONREP), funded by the European Commission under the Erasmus+ Jean Monnet funding scheme. CONREP is an international, interdisciplinary network of experts from six universities in Australia and Europe. It researches the impact and effects of the externalisation of refugee policies in two regions: Australia's activities in Southeast Asia and the Pacific; and the European Union and its member states' activities in North Africa. These policies exploit power asymmetries to transfer state and regional obligations and responsibility for asylums seekers and refugees to neighbouring states. At their most destructive, externalisation policies can prevent refugees from reaching safety, and breach their human rights. Together, the urgent need to find safety, the lack of institutional pathways, and the additional enforcement barriers created by externalisation policies force people to take risky routes to seek safety in Europe or Australia.
It is the first of two reports produced by the CONREP Network. This first policy report provides definitions of refugee externalisation policies, examples of the way that they are implemented by Australia, the European Union (EU) and its member states, and some of the implications of refugee externalisation. The second policy report will be produced at the conclusion of the project, and will focus on presenting policy recommendations.
Download the Policy Report (250kb pdf)
Authors
Dr Amy Nethery is a Senior Lecturer in Politics and Policy at Deakin University. Sh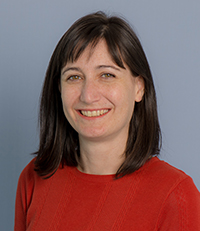 e researches the development and impact of asylum policies in Australia and Asia, with a focus on transnational cooperation on border control. She has a particular interest in immigration detention: its history, evolution, diffusion, legal status, consistency with democratic norms, and human impact.
Asher Hirsch is a Senior Policy Officer with the Refugee Council of Australia, the national umbre
lla body for refugees and the organisations and individuals who support them. His work involves research policy development and advocacy on national issues impacting refugee communities and people seeking asylum. Asher is also completing a PhD at Monash University in refugee and human rights law. His research investigates Australia's migration control activities in Southeast Asia, which aim to prevent asylum seekers from reaching Australian territory and seeking protection. He holds a Bachelor of Arts, a Master of Human Rights Law, a Juris Doctor and a Graduate Diploma in Legal Practice.